The weekend bag - a wardrobe essential
Posted by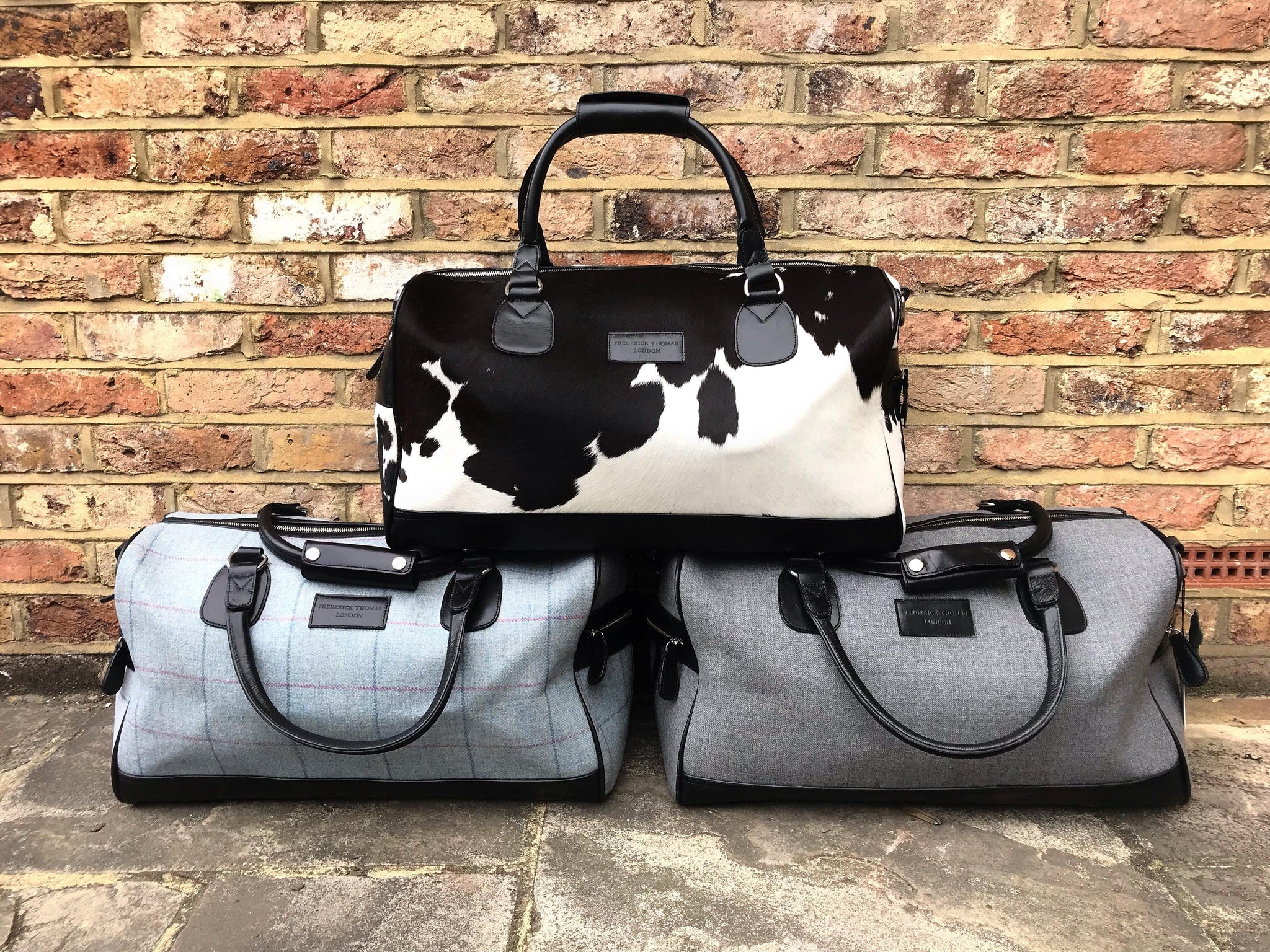 The
weekend bag
is a wardrobe must have, whether you're jetting off to sunnier climates or escaping to the countryside for the weekend. Our new range of travel bags will be the perfect accessory for your get away!
---
We've got you sorted no matter the occasion! Here are a couple of our 'must haves' from the new Frederick Thomas London collection:
The Weekend Bags for...Escaping to the Countryside
Perfect for your country retreat, made from bespoke tweed with leather handles and shoulder straps. A classic for that countryside look, timeless!
Something a little different from the classic countryside look! Our cowhide weekend bag is a definite stand out piece. Made from natural soft cowhide, with leather handles and shoulder straps. Maybe avoid the fields with cows though...you don't want any confusion!
The Weekend Bags for...Jet-setting
Simple and sophisticated, our light blue tweed bag is very versatile. Smart enough for a weekend business trip, and relaxed enough for a quick trip away with the boys. Hand luggage has never been so stylish!
For a more professional look we recommend our beautiful chocolate brown leather bag. Made from bespoke leather with matching handles and shoulder straps for a smart and classic travel look. Stylish yet sturdy, and designed to comply with British Airways and Easyjet hand luggage rules. You'll always be jetting off in style!
The Weekend Bag for... a Romantic Weekend Away
Treating your better half to a romantic weekend away? Our beautiful pink tweed travel bag is the perfect accessory. Exclusive to
Frederick Thomas London
, you can't find our beautiful designs anywhere else!
---
Check out the rest of our new collection HERE
To complete the look, have a browse of our beautiful matching wash bags as well!
Loving our new collection? Why not sign up to the Frederick Thomas London Club, at the bottom of our homepage, for an exclusive offer of £40 off your favourite bag! (Perfect for Christmas!)
---
From all of us at Frederick Thomas London, thank you for reading and see you next week.
Written by Emily Watson