Sorting out your Spring Wardrobe
Posted by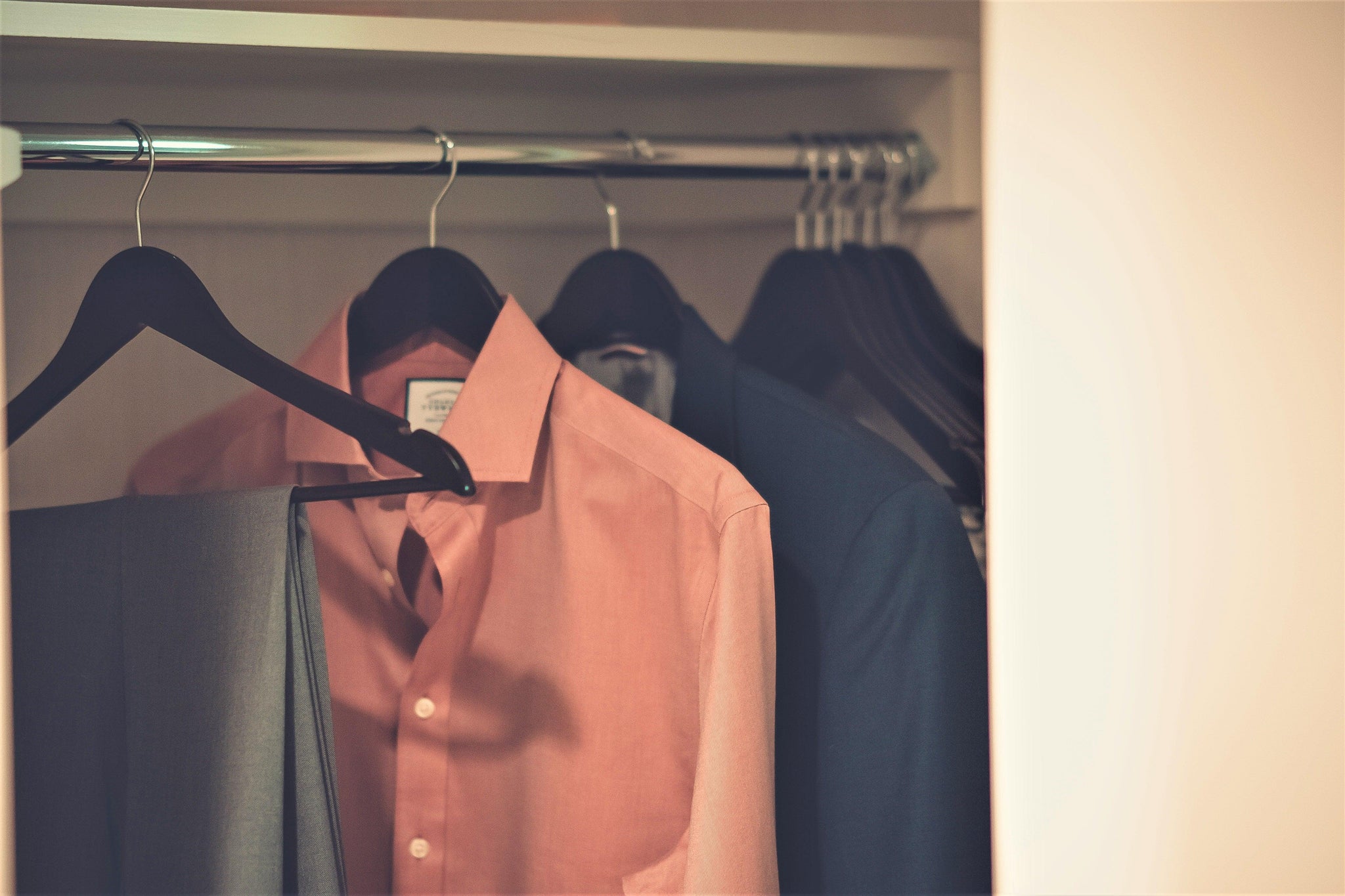 You've already
spring cleaned your wardrobe
, but now it's time to ensure your wardrobe is ready for spring! It's time to pack away the dark colours and heavy materials and turn your wardrobe into a spring masterpiece. As always
Frederick Thomas London
are here to help with our top tips on how to sort out your wardrobe this spring!
Photo Credit: Pinterest
Frederick Thomas London Top Tips
Materials
Obviously a heavy tweed blazer isn't a signature look for spring, and with good reason! As striking and sophisticated heavy materials are, it's better to focus on more breathable materials. Surviving warmer temperatures in a suit is always going to be a challenge, so focusing on your suit materials is vital!
Photo Credit: Pinterest
Linen
A classic and celebrated suit material for the warmer seasons. It's lightweight breathable weave means it's one of the most popular materials to work with. Linen is made with the fibers of the flax plant which allows a beautiful visible weave and subtle natural texture. You can either go all the way with a full on linen suit, or alternatively just focus on single linen pieces, like a linen jacket,
linen tie
or
linen pocket square
. You definitely won't be hot under the collar with linen in your wardrobe!
Photo Credit: Pinterest
Cotton
Another great suit material to think about when sorting out your spring wardrobe. Cotton is a very versatile material, for either a casual or smart look, but always warm weather friendly! Cotton is famously breathable due to it's slacker tension weave in the fibers, meaning the materials hangs away from the body, allowing your skin to breath freely. Stay extra cool this season with a matching
cotton tie
and
pocket square
as well!
Photo Credit: Pinterest
Seersucker
A less well known material, but still an essential for your spring wardrobe! Seersucker's signature striped and crinkled surface is perfect for making a fashion statement without working up a sweat! Seersucker is a unique cotton fabric which is ideal for breathability this spring!
Photo Credit: Pinterest
Fresco
Despite fresco being apart of the wool fabric family, it's still suitable for sunnier weather! Fresco wool is an entirely different story, the fabric is made from multiple stands of yarn, high-twisted wool with an open weave. Meaning that the fabric is actually very airy and perfect for warmer weather! A must for your spring wardrobe! After all the word fresco is derived from the Italian word
'alfresco'
, which translates to
'fresh'
and
'in the open air'
!
Photo Credit: Pinterest
Silk
Last but not least, silk! Before your jump to conclusions, we're not suggesting a silk suit (does such thing even exists?!). It's hard to accessories your suit in the warmer weather, it seems conflicting to add more fabric and bulk to your suit when all you want to do is wear as little as possible! So, silk accessories are the perfect compromise. For example a silk pocket square are perfect for this season. The lightness of a silk pocket square is ideal for not bulking up your suit jacket.
Colours
It's time to tidy away the dark blues, blacks and greys. It's time to celebrate the arrival of spring by bringing back a burst of colour to your wardrobe. Check out our top three favourite colours for your wardrobe this spring.
Photo Credit: Pinterest
Pink
It's an easy colour to wear and should be an essential in any modern mans wardrobe. Pink is perfect for incorporating in spring to your wardrobe. Check out our blog dedicated to men in pink for even more reasons to love pink this season!
Photo Credit: Pinterest
Yellow
Here at Frederick Thomas London, we are loving the fresh
yellow
tones of spring! Inspired by budding sunflowers and daffodils, yellow is definitely the colour to be wearing if you want to stand out from the crowd this season.
Photo Credit: Pinterest
Light Blue
Spring always welcomes blue skies and blossoming bluebells, so
shades of blue
is a must for your wardrobe this season. A fresh and beautiful colour for when pink and yellow might be a bit too bold. The perfect compromise, so there's not excuses for reverting back to that winter navy blue!
Photo Credit: Pinterest
---
Sort out your spring wardrobe here: https://www.frederickthomas.co.uk/ Shop Now!
From all of us at Frederick Thomas London, thank you for reading and see you next week.
Written by Emily Watson