How to Suit Up for a Stag Do
Posted by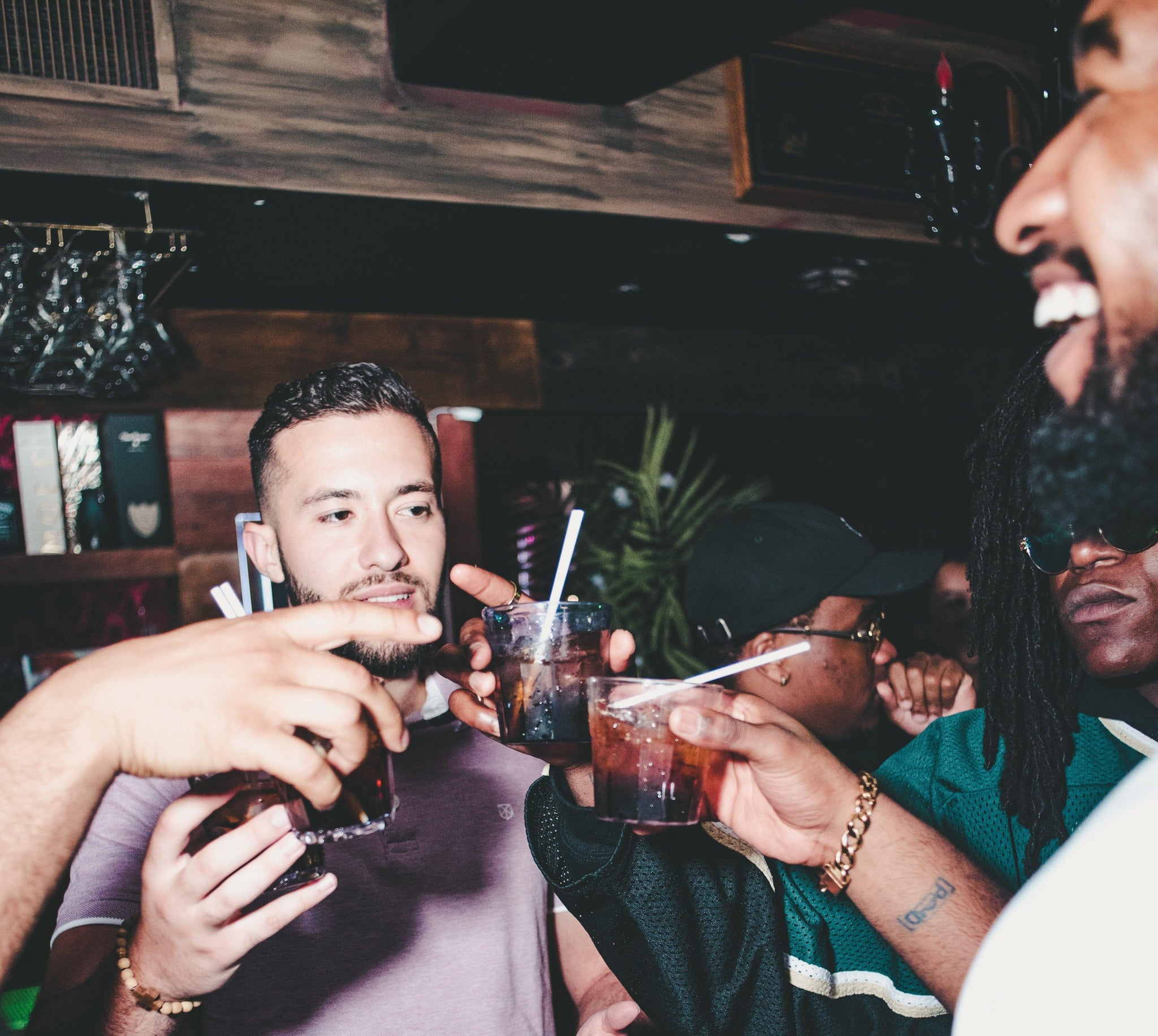 Not all stag do's involve mad Ibiza weekends away with the lads, some simply require a suit and tie. So if you're planning a fancy dress/Ibiza stag do, this blog probably isn't for you! This is for those of you who have opted for a fancy night out on the town, where a suit is more than acceptable for a stag do. So, let
Frederick Thomas London
guide you through our top tips on how to suit up for that renowned stag do.
Frederick Thomas London Top Tips
There aren't any strict rules on the actual suit you have to wear (although probably wise not to wear your best suit - who knows what the night will hold!). So in true Frederick Thomas London style, our main top tip is to focus on your suit accessories instead!
Support the Stag
After all, it is called a stag do! Have you ever wondered why it's called a stag do though?! Frederick Thomas London definitely have, so we've done some research!In medieval England, the term stag was used to define not only the animal, but also men! This is due to the animal representing unique and stereotypical male values. For example, the stag represents a leader of a pack, as well as a strong animal in the prime of his life. Thus, the term stag do seemed appropriate to describe the grooms last night as a single man, the perfect emblem for some! So support the history of the stag do and embellish yourself with
stags
!
Featuring:
Frederick Thomas London Stag Tie
Alter your accessories
It's not everyday you get to celebrate such a momentousness occasion for yourself or your best friend. But remember, a stag do is all about having a fun and memorable last night, so it's important to incorporate a bit of fun into your attire! So, swap out your usual navy blue suit tie for something a little more adventurous. Here are some of our favourite Frederick Thomas London stag do ready accessories:
T-Rex Tie
The T-Rex tie is one of our most popular items! A dangerous and different twist on the classic tie. Not too over the top, but enough to spark up a fun conversation. Go all out with a matching
T-Rex Lapel Pin
and
T-Rex Cufflinks
! This look is bound to be a roaring success!
Yellow Rubber-Chicken Cufflinks
The perfect pair of cufflinks for the joker of the group! Swap your everyday office cufflinks for some rubber chickens instead!
Red Chilli Socks
It's definitely time to turn up the heat for this night out! Boring black socks simply won't do, spice things up with a pair of red hot chilli socks!
Pink Skull Tie
Dare to be different with one of our famous a skull ties. A cool and quirky tie that you might not usually have the chance to wear - step out of your comfort zone and check our the rest of our skull collection
here!
Pink Flamingo Socks
Be a flamingo in a flock of pigeons! Or in this case, wear a flamingo sock in a crowd full of navy socks! Stand out from the crowd for all the right reasons.
---
We hope our top tips have helped you get stag ready! Head over to Frederick Thomas London for even more fun and unique accessories, perfect for that big night out!
From all of us at Frederick Thomas London, thank you for reading and see you next week.
Written by Emily Watson