5 Ways to Add Your Own Personal Style to Your Everyday Workwear
Posted by MELISSA LODGE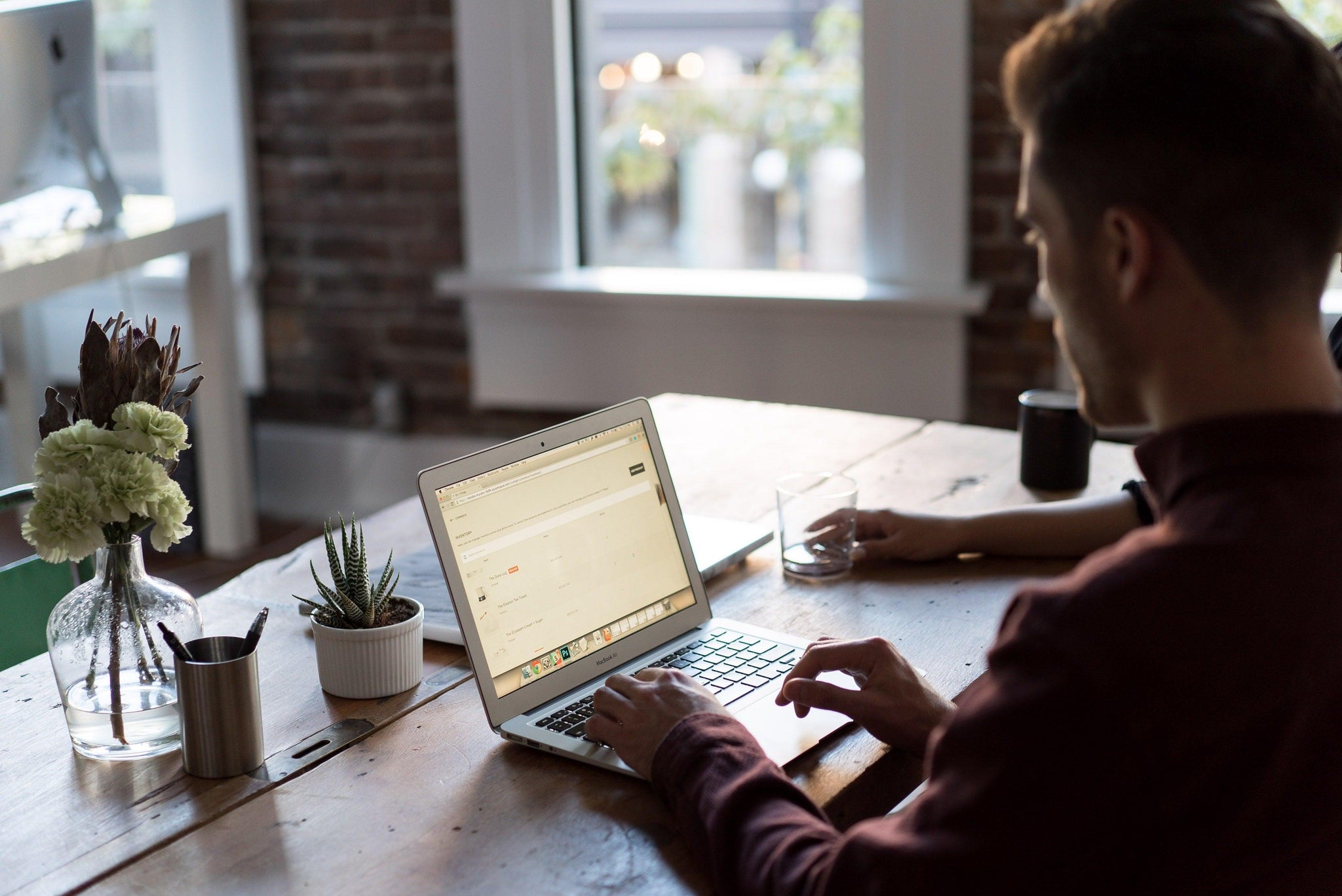 Your everyday workwear can appear the same as everyone else's, if you allow it. Workwear doesn't have to be of a certain style, limited or even mundane. With clever yet simple styling tricks, you can create your own identity in the workplace, to ensure you stand out from your colleagues for all the right reasons.
If you're ready to shake up your everyday look, here are five ways to add your own personal style to your everyday workwear…
1. Use Colour
Many of us shy away from colour in the workplace, but the truth is that colour can work well in men's everyday workwear, and will set you apart from the rest. While in some settings, lots of colour might not be suitable, such as a bright red suit, subtle touches can add character and personality.
To elevate a grey suit, try a flash of pink. Our collection of pink ties for men offers lots of variety, from plain styles to patterns. If you're partial to a crisp white shirt, why not try a knitted tie to add texture, or style with a light blue tie for a touch of soft and fresh colour.
2. Be Playful with Pattern
Pattern isn't something you see all that often in men's workwear, but that doesn't mean it doesn't work. Pattern can make you stand out from the crowd, the trick when it comes to office wear is to balance the look with simple pieces.
A great way to add a touch of pattern is with a pocket square, or a patterned tie. Classic prints such as paisley, florals and polka dots work well. If your office is a little more relaxed, you may be able to have a bit more fun with the patterns you wear. Our collection of print ties offers some more playful designs, such as animal patterns, clouds, anchors and much much more.
 3. Try a Signature Tie
Create a signature look for yourself that you wear every day. This doesn't mean wearing the same tie every day, instead wearing the same style. If you're able to be creative, make print ties your thing. You could mix things up daily, wearing our fox print tie on a Monday, key print tie on Tuesday and so on. If simple style is more your thing, go for a skinny tie as your signature style, in different colours and finishes. 
 4. Make Pocket Squares your Thing
 Pocket squares aren't commonly worn to the office, but that doesn't mean they can't be. Classic, stylish and in some cases quirky, a pocket square is a great way to establish your own unique style.
 Try a pop of colour with our yellow knitted pocket square, or go for something super simple such as the cream linen pocket square. For something a bit more vibrant, try the blue rose cotton pocket square.
5. Experiment with Detail
Accessories are the key to adding personal style to your office look. Workwear accessories don't have to end with ties and pocket squares. All the details that make up and daily look contribute towards the final result. Consider other elements such as your socks, bag and cufflinks. A bright and colourful pair of socks can be a great addition to your work look, and often an unexpected surprise.
As you can see, there are lots of ways in which you can add that all important personal touch to your everyday workwear, to ensure you establish yourself as an individual and get your personality across to colleagues and clients.