Your Work From Home Wardrobe: How to Dress for Success
Posted by MELISSA LODGE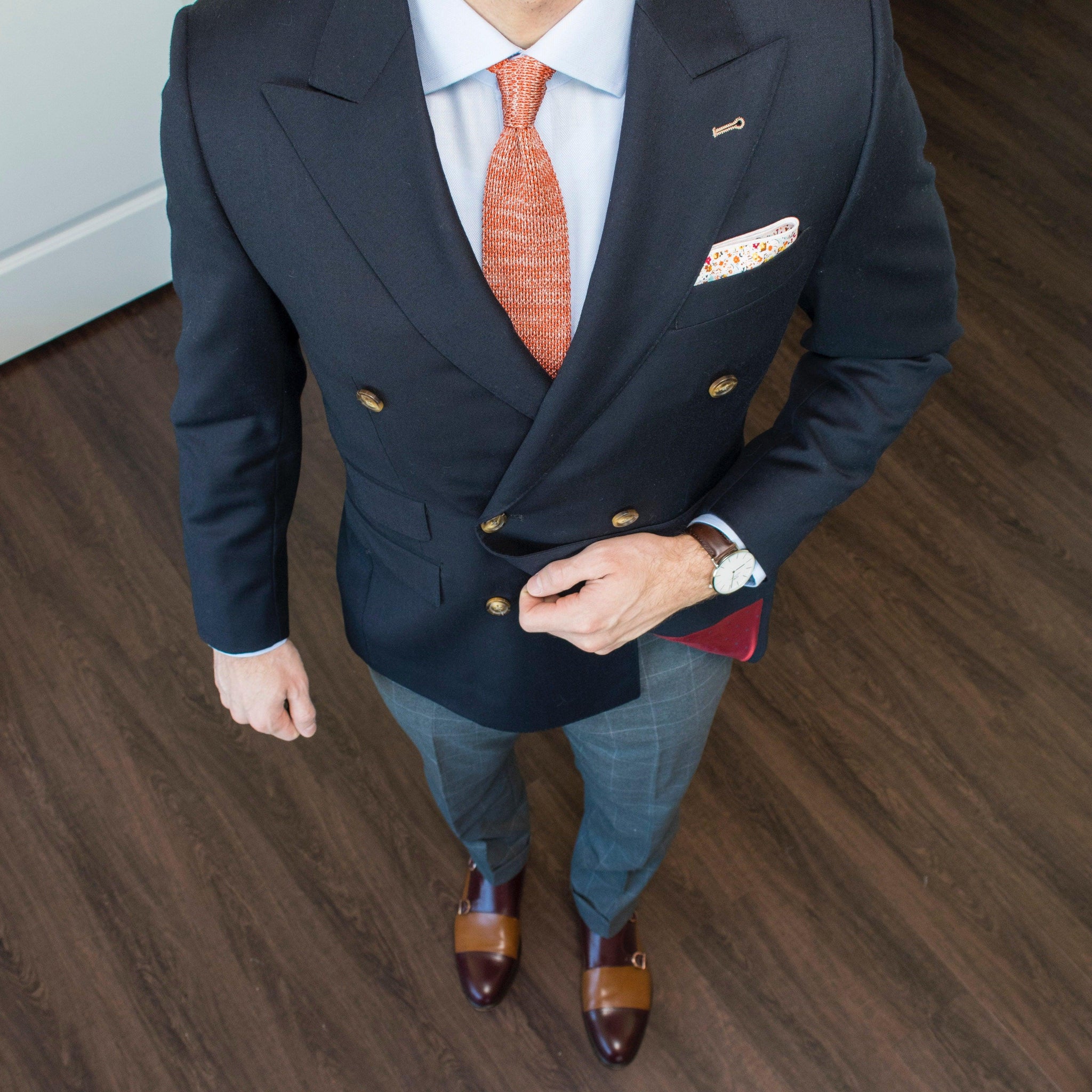 The last year has seen many of us have to adapt our workday, going from interacting with colleagues and clients in the office, to working from home and hosting virtual meetings online. While what you wear to work may seem like it's for the benefit of others, how you dress actually greatly influences how you feel too. With this in mind, here's our guide to your work from home wardrobe: how to dress for success…
Why Dressing for Success Matters…
At Frederick Thomas London, we know firsthand just how powerful dressing the part can be. When you put on certain garments, you step into a role, whether consciously or subconsciously, we all have the ability to change our mood and our mindset by changing our clothes.
Coming home from a long day and changing into something comfortable gets your mind and body ready for the evening and for relaxing. This works the other way around too - by putting on a suit, men's tie and pocket square, you get your mind ready to achieve great things.
Working from home for many of us has been an excuse to wear something comfortable, or to sidestep getting dressed properly all together. However this has been shown to reduce productivity, motivation and how successful you are in your career. People that dress well for the work day are shown to be higher achievers that are more likely to get a promotion or create growth for their business, because of what they are able to achieve due to their positive mindset.
Your Work From Home Wardrobe…
By creating stylish and appropriate looks for working from home, you'll be far more likely to get up in the morning and reach for your suit trousers, instead of your joggers. Make a point of laying out your clothes the night before - in making the decision to put on something smart easy for yourself, you're much more likely to stick to this way of dressing for the work day.
For everyday workwear, try a pair of simple dark grey suit trousers, styled with a crisp white or pale blue shirt. Add your own personal touches with ties and pocket squares. When working from home, your workwear is all about balance - wear something that you'll be comfortable in, but that gives you the confidence you need to reach your full potential.
A printed tie is a great way to add your own unique finishing touches to your workwear. Try a Paisley Tie in a muted, neutral or bold shade, or if simplicity is more your thing, a skinny tie will add a stylish edge. A pocket square is also a great way to add character. Try a pair of chinos and blazer combo, complete with a patterned pocket square to finish the look.
When it comes to working from home, dress for success and see what a difference this makes to the way you approach your work day. For men's pocket squares, ties, cufflinks and other accessories, at Frederick Thomas we have a varied and stylish collection so that you can add your own personal touch to your work from home look.