How to Dress for a Destination Wedding
Posted by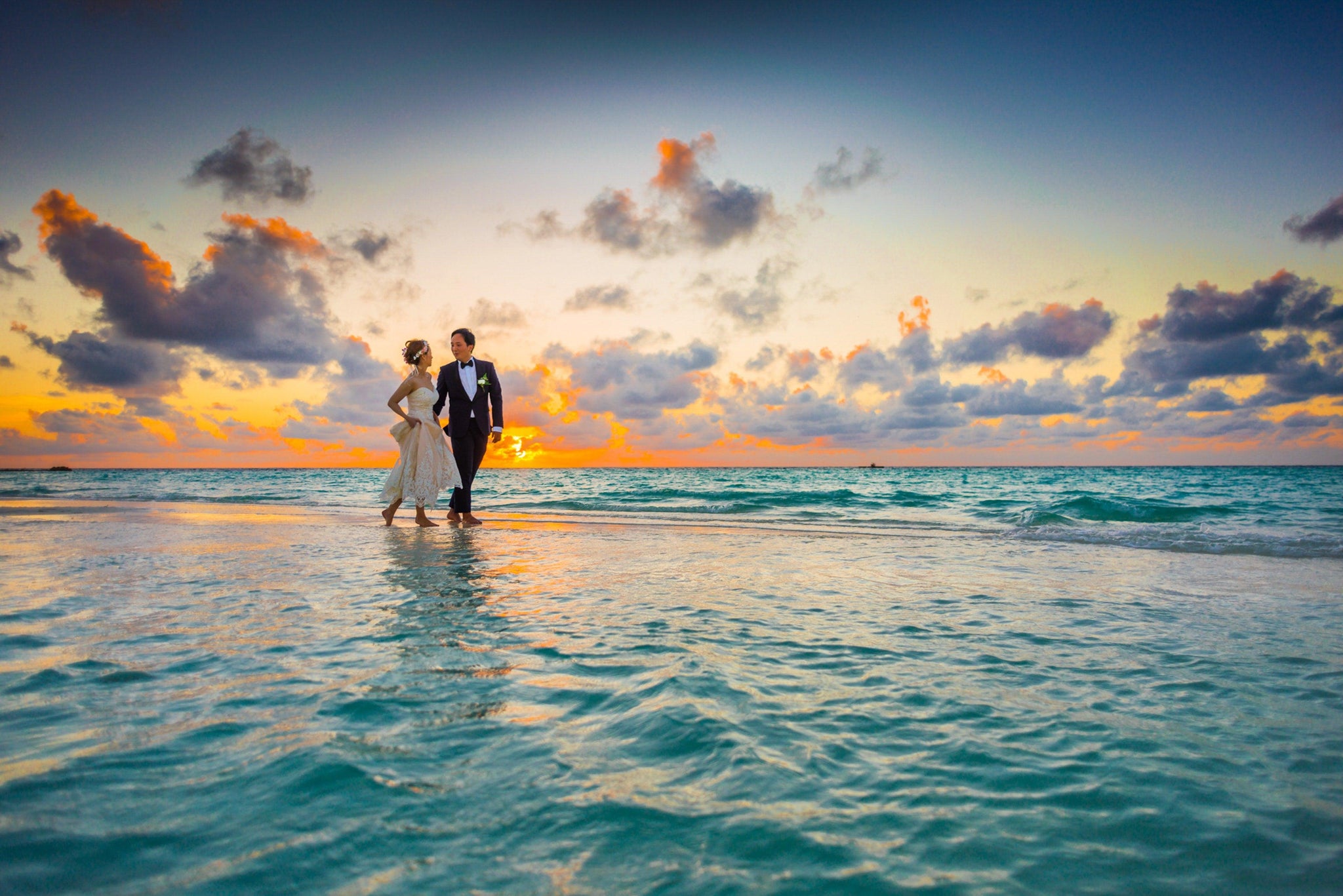 Feeling l
ost at sea?
Not
shore
what to wear?! A destination wedding is an amazing experience, although dressing for sandy beaches can be a challenge! But don't worry,
Frederick Thomas London
are here to help you suit up for the beach!
---
Frederick Thomas London Top Tips
Lucky you! A beach destination wedding is definitely one for the bucket list. It's not quite the typical church wedding on a rainy Sunday though, so it's important to adapt your suit accordingly.
Stay Cool and Collected
Unfortunately a destination wedding doesn't mean you can wear your flip flops, what is does mean though, is lightweight and cool materials. There is a reason the bride and groom have chosen a destination wedding, and that's because of the sun! Warmer climates are always appealing, especially if you are used to the British weather. But a full blown suit in the sun is definitely not appealing! So it's important to focus on the materials. We suggest
cotton and linen
, from your
tie
down to your
socks
!Have a look at our blog on
How to Suit up this Summer
for more heat defying top tips.
Remember the Sun Cream!
We know you're not a child....but a red face and sun burn won't look good in the wedding photos!
Travel in Style
Getting off to the right start is essential, stay stylish with one of our
Frederick Thomas London Weekend Bags
- perfect for that weekend wedding away! Why not check out our blog on
Packing Tips
while you're here, a creased shirt is not a good look on the big day!
Footwear
Depending on how formal the wedding is, footwear can be flexible! As we said before, flip flops are a no go. But a smart pair of brown leather sandals will do the trick nicely. But if the dress code isn't quite as forgiving, then a loafer or dress shoe might be essential. So instead, turn your attention to the socks. Cotton socks are a must! All our
Frederick Thomas London Socks
are made from 70% cotton. So at least your feet will stay as fresh as possible, despite all the sand in your shoes!
Accessories
Why not fully embrace the beach theme with some of our favourite tropical accessories! After all, it's not everyday you get to wear a pair
lobster cufflinks!
Here are just some of our favourites:
Featuring:
Palm Tree Socks,
Pink Linen Tie
and
Pineapple Cufflinks
Featuring:
Lobster Cufflinks, Flamingo Socks a
nd
Nautical Linen Pocket Square
---
Check out the rest of our Frederick Thomas London beach themed accessories here: https://www.frederickthomas.co.uk/ Buy Now!
From all of us at Frederick Thomas London, thank you for reading and see you next week.
Written by Emily Watson