What is smart casual?
Posted by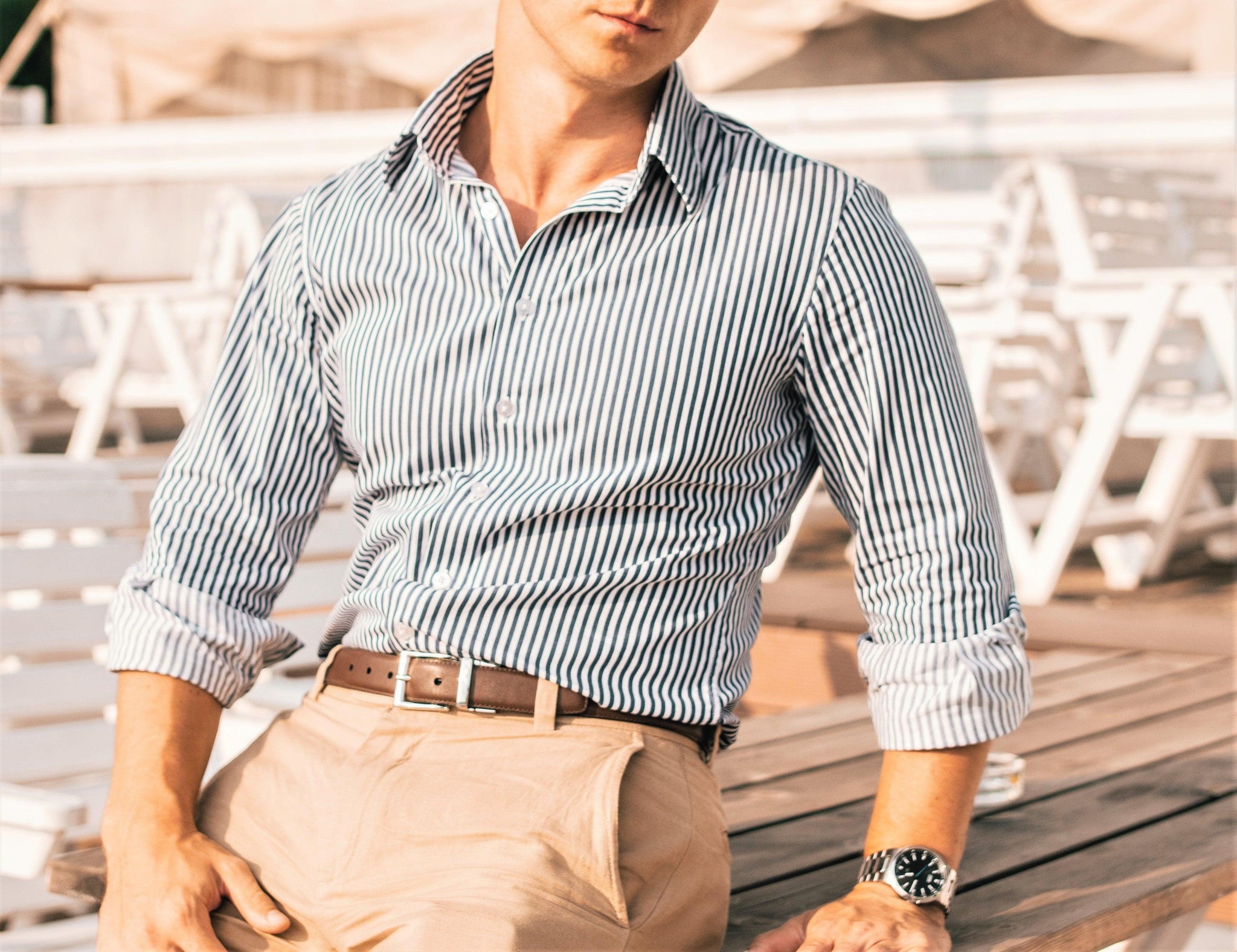 A smart casual dress code can leave the very best of us baffled. Some describe it as an even greater mystery to men than women! But fear not,
Frederick Thomas London
are here to help unravel the great riddle that is smart casual!
---
Frederick Thomas London Top Tips
Smart before casual
When in doubt, smart before casual! If you're questioning if it's too casual then it probably is. Remember, if there is a dress code, it's a good idea to not wear what you'd throw on when popping down to the pub with the lads! Stay safe with an ironed shirt and fitted trousers.
Shoes
Whilst wearing your favourite pair of 'worn in' trainers is always appealing, especially when you see the word casual, we wouldn't suggest it. Think more along the lines of a pair of classic brogues or loafers.
Dark Denim
There will always be a great debate about denim, is it smart enough or just too casual? If you're wearing a pair of washed out jeans with rips in the knees, then yes. But a well fitted pair of dark navy or black jeans are a great look. A go to smart casual must, in our opinion!
Knitwear
Knitwear is another great smart casual look. A simple fitted knit over your shirt is comfy and smart, especially as the temperatures start to drop, perfect! Stick to simple and sophisticated though. Don't reach for your cosy Sunday night in knitwear, a classic cable knit or plain v-neck cotton jumper is the way to go.
Blazer
The perfect finishing touch to your smart casual attire. Materials such as
tweed
or textured
wool
are perfect for dressing down a blazer. Investing is a good quality and fitted casual blazer is a wardrobe essential!
Accessories
Sometimes it's hard to spruce up a smart casual dress code. You want to express your individuality without seeming over dressed? Then
accessories
are the way forward! A
tie
might be an accessory too far for a smart causal look, but a pair of
cufflinks
,
pocket square
,
socks
or
lapel pin
will do the trick nicely.
---
Start browsing for the perfect accessories for your smart casual look now: https://www.frederickthomas.co.uk/ Shop Now!
From all of us at Frederick Thomas London, thank you for reading and see you next week.
Written by Emily Watson