One Suit, Five Ways
Posted by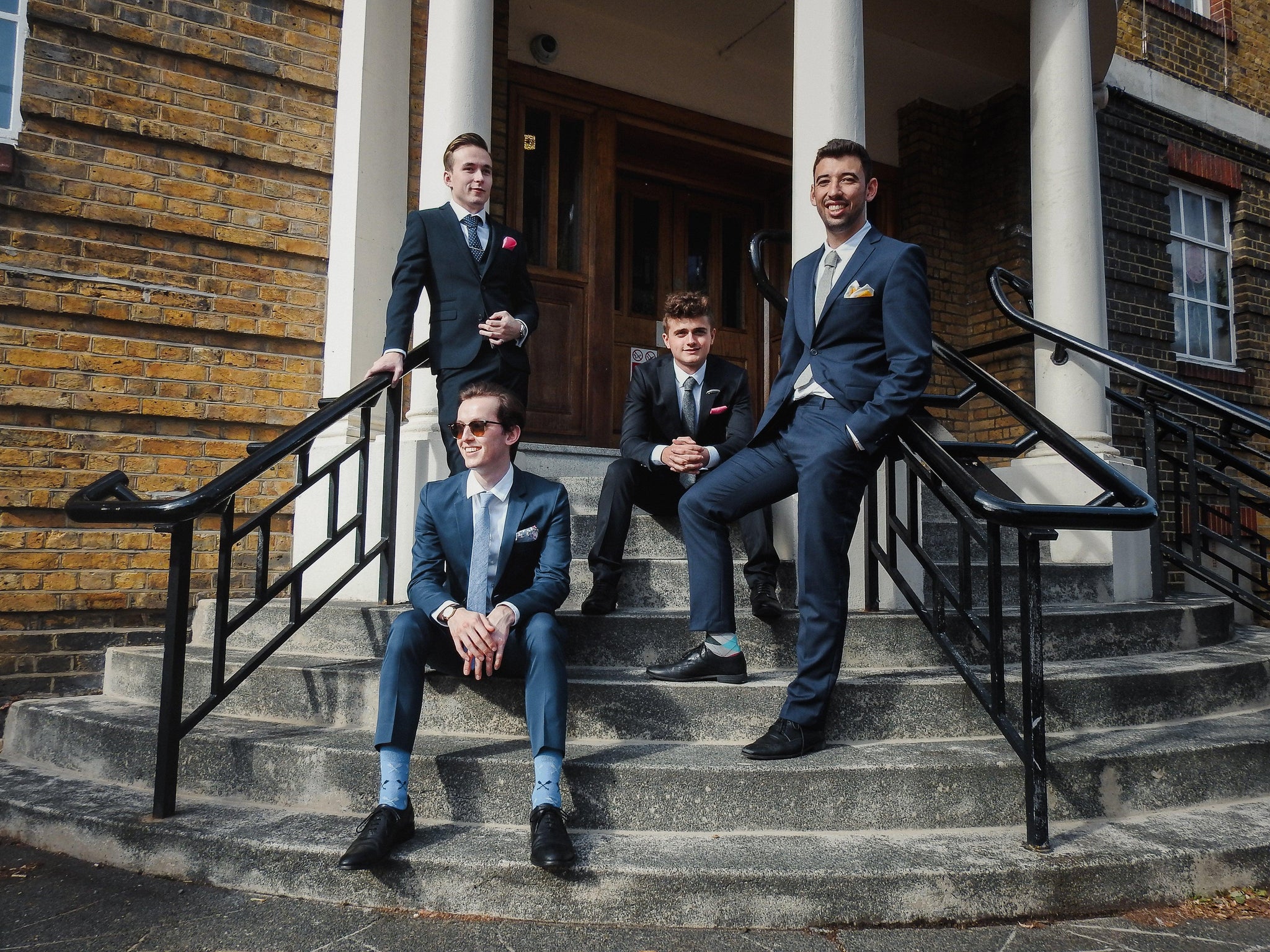 Ever look back at your timeline to see a dismal array of navy suits and red ties? Want to stand out from the crowd, without spending your rent money? With the bank of mum and dad finally closing its doors,
ties
definitely aren't at the top of the new purchase list - despite being stuck with just one suit to get you from graduation to full time work.However, never fear, as
Frederick Thomas London
are here to help update your suit game, without sending you into your overdraft.
Here at Frederick Thomas London we know the student struggles, suits are expensive, pints aren't - it's an easy decision. But you don't need multiple suits to get you through the week as long as you have the right ties and
accessories.
When taking on the role of a business tycoon, looking perfectly polished is almost as important as having the brains that keep the empire running. But where to begin when establishing one's business wardrobe accessories?To help you on your quest, we've created three custom boxes to help form the basis of your business wardrobe, as well as offering you 20% off on the rest of our website (read until the end to get the code!). Truly enabling you to have one suit and five looks, ready for a full working week!
---
Back to Basics: The Suit Virgin Set
In order to enhance your style for less, a few key basics are needed, easily achieved with our
Suit Virgin Set
.
Knitted Ties
are this season's must have and are a guaranteed way to make you stand out amongst the crowd. The relatively neutral pattern, pop of colour and intriguing texture of this
navy knitted tie with pink polka dots
will be sure to turn a few heads, whilst not being 'too out there' for those new to the knitted game. Pair it with a
pink silk pocket square
and a
tie clip
, and you will be the height of sophistication. These extra details will transform your suit from business casual to more formal attire - a simple and easy day to night look. And remember gents, real men wear pink, so don't be afraid of the bright hue!
Finally, in the box you'll also find the quintessential of all men's business wardrobes: the
grey tie
. Simple and versatile, dress it up or down with various
pocket squares
and
lapel pins
- this tie will be sure to get you from A to B.
The Interview Ready Set
Yellow is said to exude confidence and energy…and what more could you need for that all important interview? Our
grey tie with yellow cross pattern
is a subtle nod towards this eye-catching colour, with the
yellow knitted pocket square
taking it home fully. Paired with a navy suit you will be sure to be remembered for all the right reasons!
This set
also includes a twist on the
classic navy tie
. The
navy and white dogtooth check tie
is the perfect alternative to plain navy, keeping this wardrobe staple trendy. The
navy and rose pocket square
compliments it perfectly and along with a grey or navy suit, you'll be ready for any business occasion.
Check out our What to Wear to a Job Interview blog for more inspiration
The Graduate Sophisticate Set
Every man's business wardrobe needs at least one exquisitely sophisticated look, for all those big events we wish we were attending. Despite the emptiness of your social calendar, it's good to be prepared and who said that a man can only look suave on a special occasion?
This traditional but trendy
black and white herringbone tweed tie
is the perfect base to any suited outfit, a staple that could take you from launch party to boardroom. Add a
dark pink pocket square
for an instantly dressier look or go full out and add a
silver feather lapel pin
instantly making you event ready…or just significantly better looking than your colleagues on a dismal Monday morning.
---
Whilst navigating menswear can be difficult, we hope that these sets will make transitioning into business wear that little bit easier and trendier.
What is key to remember is that no matter your tailored base, as long as the general colour scheme of your accessories and shirt appear different each day – you're on to a winner.
So, what are you waiting for, put that 20% off to good use and shop now using the code STUDENT20!
---
From all of us at Frederick Thomas London, thank you for reading and see you next week.
Written by Laura Ines Wilson