How to Suit Up for a Marquee Wedding
Posted by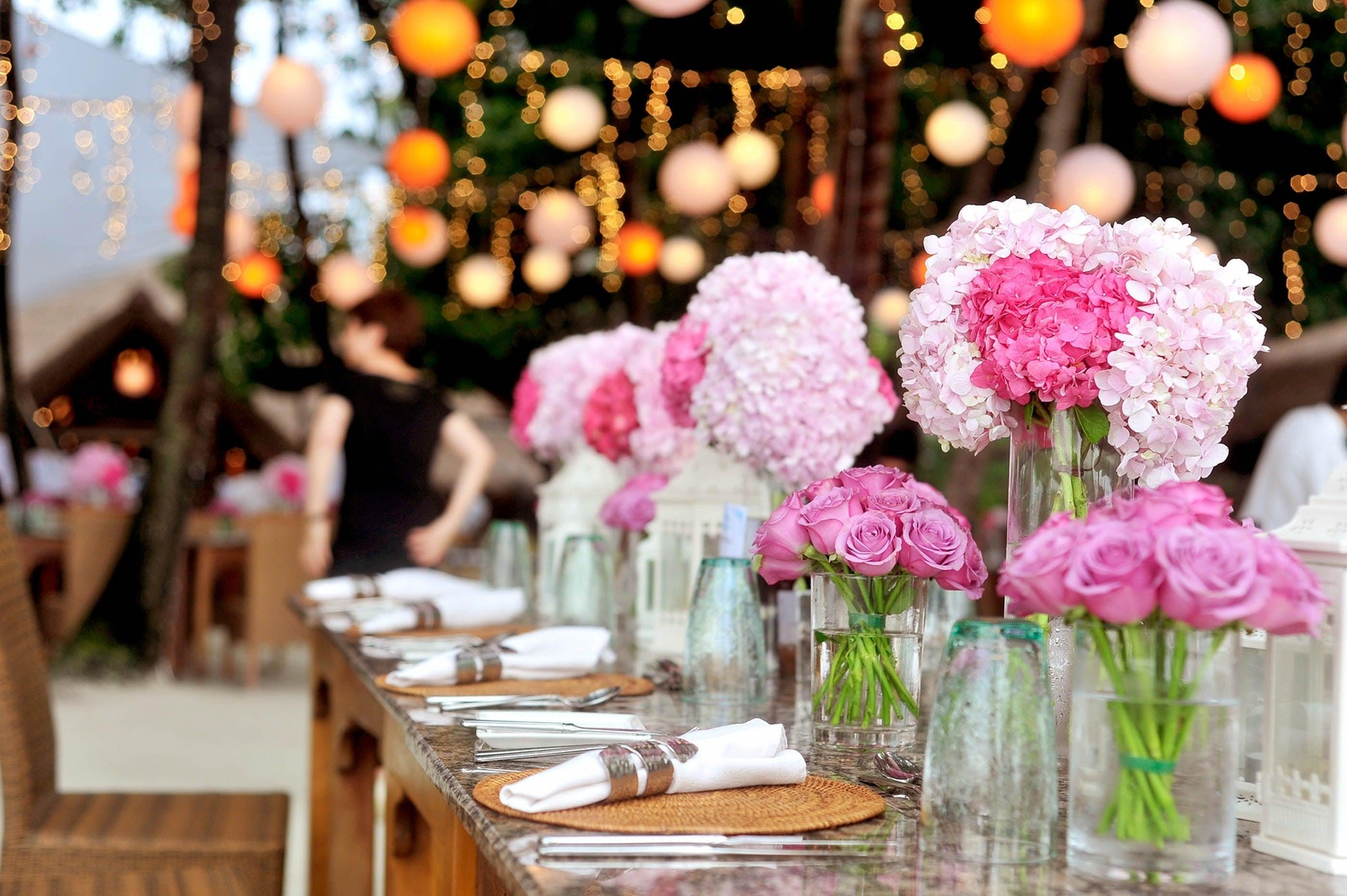 The wedding season is nearly here! So, time to turn your attention to that all important wedding attire. Different weddings call for very different attires, so be sure to get it right! From
destination weddings
(lucky you if so!!) to
barn weddings,
Frederick Thomas London
has got you covered! With the summer/outdoor wedding season just around the corner, we'll be talking you through our top tips on
how to suit up for a marquee wedding!
Photo Credit: Pinterest
Frederick Thomas London Top Tips
The dress code for a marquee wedding isn't specific (unless you've been instructed so), so keep to a traditional dress code. But make sure you incorporate in our top tips to your attire. An outdoor wedding is a completely different ball game when it comes to suiting up!
Be prepared for all weather
We hate to start off our top tips in a negative way, but after all, it is the UK! You can never predict wedding weather, so it's important to be prepared for all eventualities, especially if it's in a marquee!
Photo Credit: Pinterest
If you're lucky enough to be blessed with a beautiful summers day, then it's plain sailing! Embrace the linen, seersucker, cotton suits and summer colours! Check out our blog on
how to suit up this spring
for more heat defying looks! Here are some of out favourite summer wedding attires:
Photo Credit: Pinterest
But if the British weather has got the best of you, don't worry! You can still look just as dapper. Instead, embrace the cotton and wool suits, support the waistcoat and sport more autumnal colours. Check out our blog on
how to suit up this autumn
for more top tips! Here are some of out favourite less-summery wedding looks:
Photo Credit: Pinterest
Embrace the outdoors
Whatever the weather outcome, you can always embrace the outdoors! Marquee wedding are unique in that they are usually set in the middle of a field in the countryside. So why not welcome the nature around you. If you read last weeks blog you'll know what's coming! Florals of course!
Floral suit accessories
are already a wedding classic, particularly prominent for this type of wedding. So get involved! From fully flourishing suits to more subtle
blossoming lapel pins
, our
floral blog
has got everything you need to fully embrace the outdoors!
Stay on your feet
You might think this top tip only applies to those wearing high heels, but think again! A brand new pair of brogues with smooth soles can be a risk (especially on wet grass!). So, if you've bought a new pair for the wedding make sure you wear them in before hand. Alternatively, scuff'em up! Use sandpaper to lightly give the soles of your shoes a once over. This might not seem like top priority, just trust us. Keep the embarrassing moves for later on in the night!
Keep it Casual
Photo Credit: Pinterest
A marquee wedding is always going to be a more causal do. They usually take place in a garden or open field. So don't feel restricted but an uptight formal dress code. A rolled up sleeve and undone top button wouldn't be a disaster. Relax and enjoy the day, while still keeping to wedding dress code protocol of course!
Bring an extra layer
Photo Credit: Pinterest
Even if the weather is on your side, it's going to get cooler in the evening. So make sure you bring an extra layer for later on, you wouldn't want anything to get in the way of the after party! A light knit
jumper
or
cardigan
will do the trick nicely!
So there you go, our top tips on how to suit up for a marquee wedding! We hope they've helped!
Photo Credit: Pinterest
Find your perfect suit accessories here: https://www.frederickthomas.co.uk/ Shop Now!
From all of us at Frederick Thomas London, thank you for reading and see you next week.
Written by Emily Watson