How To...Graduate in Style
Posted by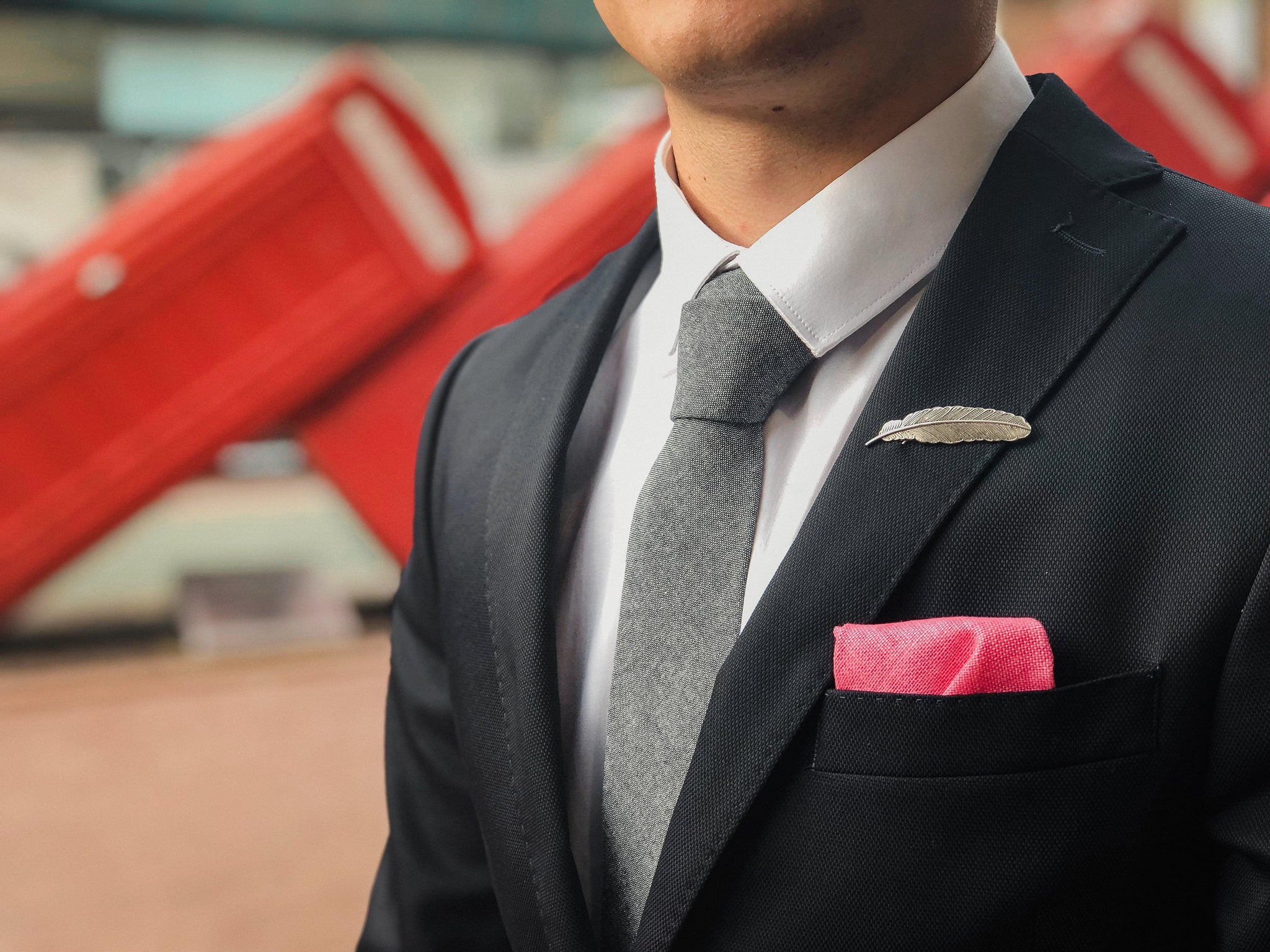 So you've finally made it.Third year is behind you and the long anticipated graduation ceremony is just around the corner. Now all that remains is facing the dreaded task that is deciding what to wear.But don't you worry, whether it be for an undergrad summer ceremony or a post-grad winter occasion, here at
Frederick Thomas London
we're here to insure you look your best!
First of all, congratulations! The all-nighters, last minute panics and mental breakdowns were worth it.They say a picture is worth a thousand words, and you don't want that all important graduation photo to be a constant reminder on your mum's mantelpiece of an outfit you didn't feel great in.The pressure to look good on your graduation is immense - I mean, this is the last time you will see a lot of your peers and you definitely want to make a lasting impression!So here are a few ideas and outfit inspirations, allowing you to see the light at the end of the mens attire filled tunnel.
There are two key steps to nailing your graduation look, the first being to see your outfit as two completely different looks. One with the gown and one without, something to take you from center stage to after ceremony bar celebrations.To all of my unfortunate friends out there with horrendous university colours, this one's for you!For those unlucky enough to have colours such as brown and yellow incorporated into their gowns (I'm so very sorry),
tie
choice is key.
Thin ties
are a great way to keep a suit looking young and trendy, with a muted colour or pattern being an ideal choice.
Herringbone
,
dogtooth
and
pin dots
in colours like grey and navy are all perfect for this - keeping the look interesting but insuring there is no clash!
If patterns aren't your bag, then maybe try a brighter coloured
plain tie
, for you summer celebrators or a
knitted tie
for all you Winter graduates.As tempting as a
plain black tie
might be - definitely avoid it! Not only is it incredibly overdone, but it will probably just get lost in your gown.Now the 'first outfit' is sorted, the 'second suit' is where things get more exciting.Playing with your accessories here is a must and this is where the second key way to nailing your graduation look comes into play. Graduation after all is all about you, so the golden rule is to make sure that your suit makes you feel comfortable, confident and reflects you as a person!Whether you were social sec of a sports team team, president of the
chess
club or you just really like the colour
pink
- here at Frederick Thomas London we've got the accessories for you to make your suit your own. Personalised
letter cufflinks
are always a winner or perhaps even a brightly coloured or patterned
pocket square
and a
lapel pin
- as included in our
Graduate Sophisticate set
.
So there are some of our top tips on how to approach dressing for this graduation season.You've worked hard to get here, so regardless of what you wear - enjoy your day!Still feel like you need more inspiration? Check out our website for all our other sets! They encompass these tips and take the stress out of matching pieces together. However, if something else on our site has caught your eye, use code STUDENT20 now for 20% off our entire website until 30.11.18!
From all of us at Frederick Thomas London, thank you for reading and see you next week.
Written by Laura Ines Wilson