Christmas Shopping Top Tips
Posted by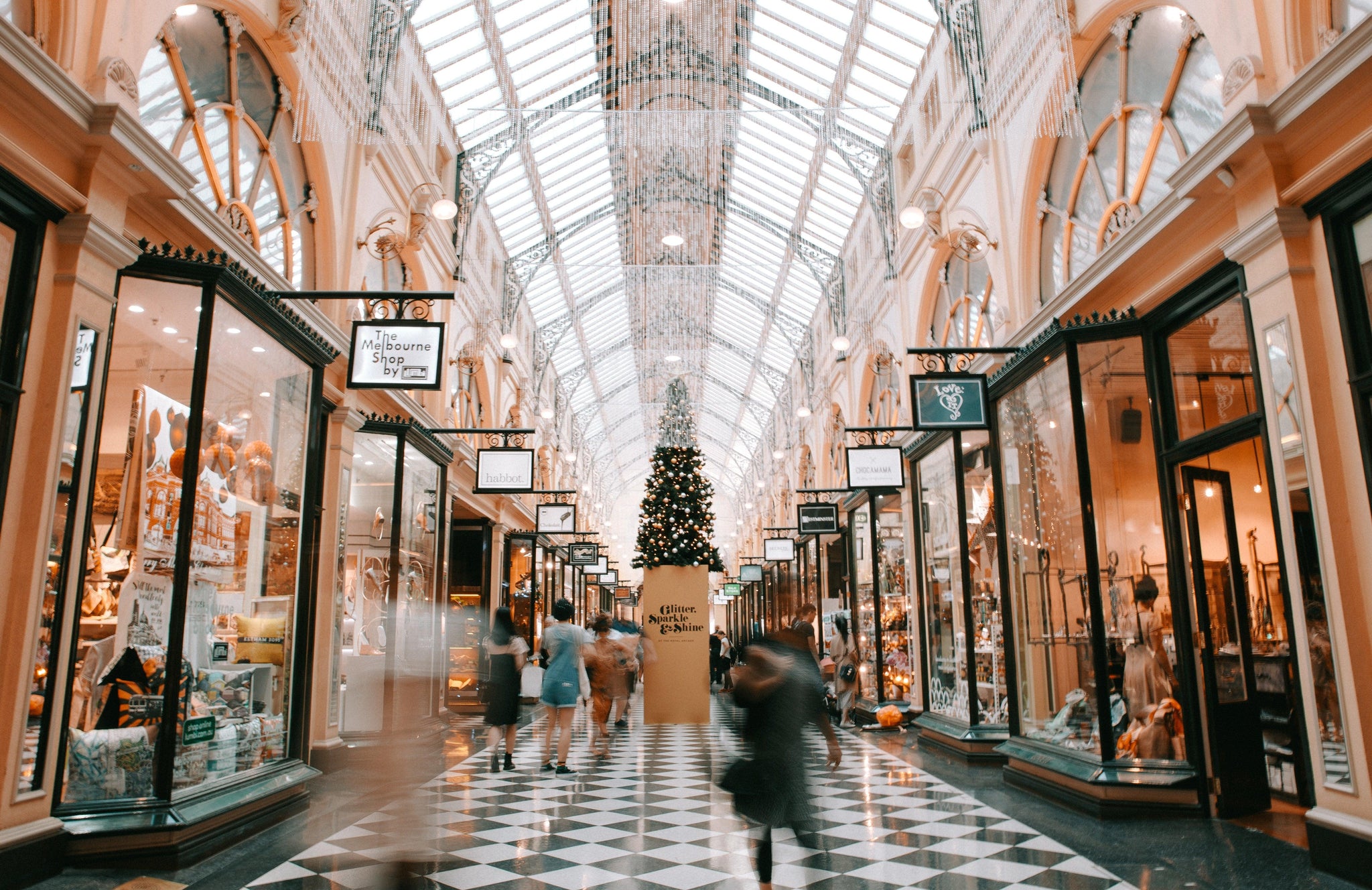 There is something magical about giving gifts that you know your friends, family and better half will love. But the stress of
Christmas
shopping can really dampen that Christmas magic, it isn't for everyone. But it's got to be done...so let
Frederick Thomas London
help, with our
Christmas Shopping Top Tips
.
---
Frederick Thomas London Top Tips
Making a list...
...and checking it twice! Keeping your cool among the Christmas chaos is always going to be a challenge. Christmas shopping can be a visually vibrant and beautiful experience, but it can also be a sensory overload! So to make sure you aren't put off, take a top tip from the
top man
himself, and make a list! It will help you to stay focused and grounded so you can still take in the festive atmosphere as you shop.
Ask the professionals
Even though we all like to think we know best, sometimes others know better. Of course your opinion is the one that matters the most at the end of the day, but extra information will never go amiss. Ask the professionals for guidance, guessing is a risky game!
Get comfy
It doesn't matter if you are braving the Christmas crowds or having a serious online shopping session, comfort is key! A good pair of worn in comfy shoes are essential if you are hitting the shops, Christmas shopping is a work out! While a snug pair of slippers and socks are equally as important for those online shopping sessions. Make sure you are comfy so nothing can distract you from your Christmas concentration!
Early bird
Christmas is all about relaxing and not setting the alarm clock, but unfortunately Christmas shopping is another matter. It's a mission rather than a leisurely trip, so it must be treated as so. Look up the opening times of the shops and set your alarm! You'll beat the ques, have the shops to yourself, and will be thanking us later (promise!).
Do your research
Even though we'd like to imagine so, you're never going to find the perfect gift by aimlessly walking into the shops. Remember that Christmas shopping is a a mission, you wouldn't go into battle unarmed, so don't go shopping unguarded and exposed! Do your research!
Don't forget the wrapping paper!
Christmas shopping complete! You've really done well this year, but wait! Where's the wrapping paper?! There's noting worse than opening the cupboards on the night of Christmas eve to find them bare! It seems like a mundane purchase, but that extra special gift isn't going to look too special wrapped in a plastic bag! Add it to the list!
---
Need some Christmas Shopping inspiration? https://www.frederickthomas.co.uk/ Shop Now!
From all of us at Frederick Thomas London, thank you for reading and see you next week.
Written by Emily Watson