Add some texture to your autumn wardrobe: how to wear woollen ties
Posted by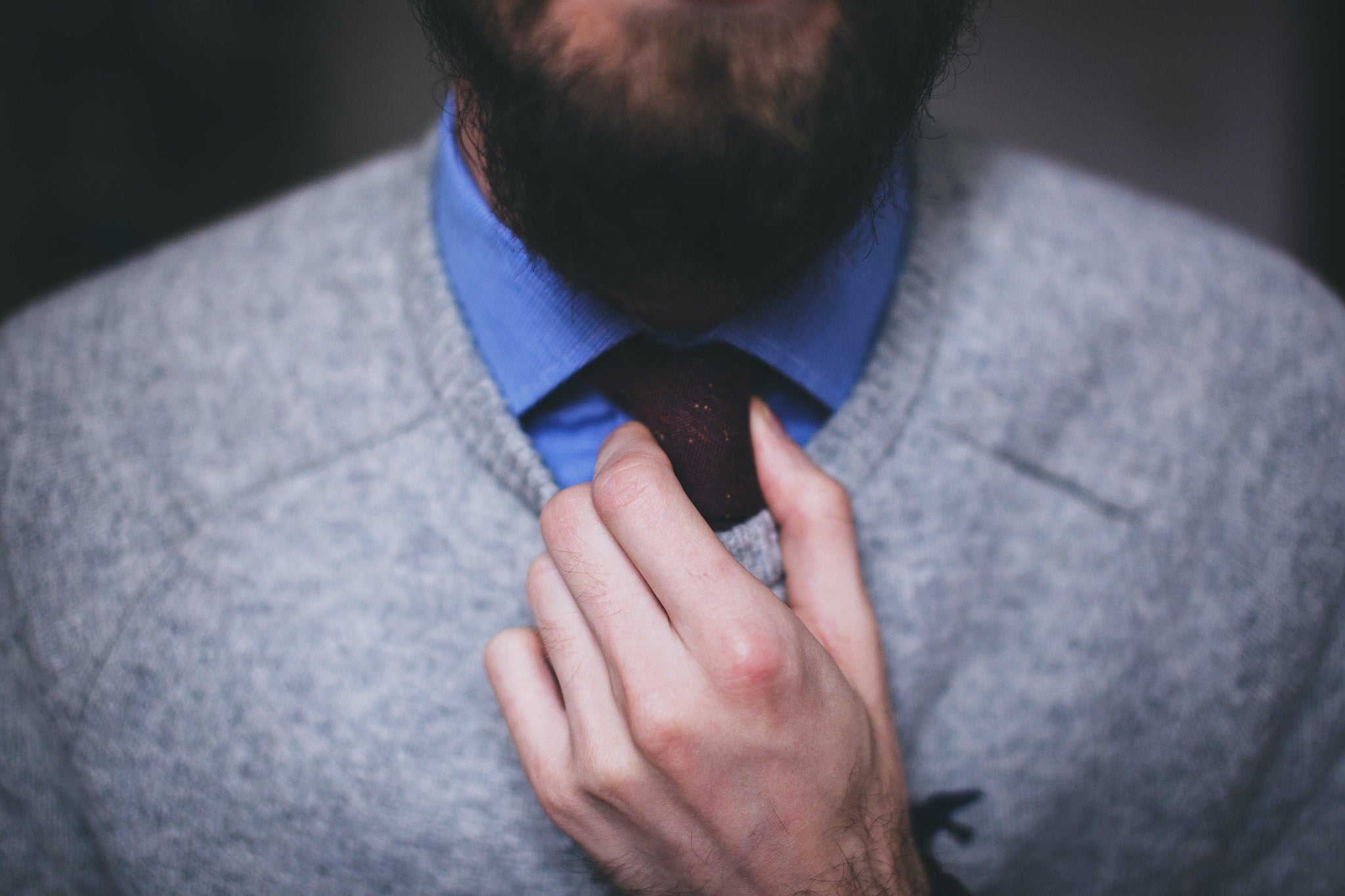 As we enter that period of shorter days, longer nights and the constant 'do I need a coat today?' dilemma, you're probably thinking about switching your wardrobe around a little bit. Your boat shoes and loafers have been replaced by sturdy winter boots, your trusty summer jacket has been replaced by your hardy winter one and your lighter coloured suits have been subbed out for darker tones and thicker fabrics. But what about your tie? Doesn't the humble tie deserve a winter break too? After all, silk ties don't always match up well with winter fabrics. Step forward woollen ties.
Why we love woollen ties
Woollen ties are an absolute game-changer for your winter wardrobe.They add some much-needed texture to your outfit – giving you an easy-going, wintery vibe.They are eye-catching and distinctive, without being gaudy or in-your-face. (In the chillier months, we recommend going for darker, deeper or richer colours, like this
dark grey bad boy
or this
deep maroon number
.)They're classy. (Once you've got a few basic woollen ties – your blues, greys and reds – then it's time to up your game to the
tweed ties
. These add a super classy, yet understated, touch to any outfit.)And they're versatile – throw them on with your regular suit for a textured pop, or pair them up with your woollen suits for a perfect winter combo.
What knot to do (and what not to do)
When it comes to woollen ties, that last thing you want to do is be busting out a
Balthus knot
(or any fancy knot at all, for that matter. Even a half-Windsor is too bulky for a woollen tie.)You see, because woollen ties are bulkier and thicker than their silk brethren, you'll find that the knot becomes fat, thick and unsightly very quickly. In the blink of an eye, you've gone from quiet sophistication to what-was-he-thinking. And nobody wants that.Instead, keep it simple.Woollen ties work best when paired with the basic four-in-the-hand knot. These aren't too bulky and are just the right width to keep the lines of your tie clean.(If you're not au fait with your tie knots, never fear.
We've got your back
.)
As you may have guessed, we love woollen ties here at FT. And that's why we've designed and made a whole range of them. Why not head over and check them out?