Winter Fashion Mistakes to Avoid this Year
Posted by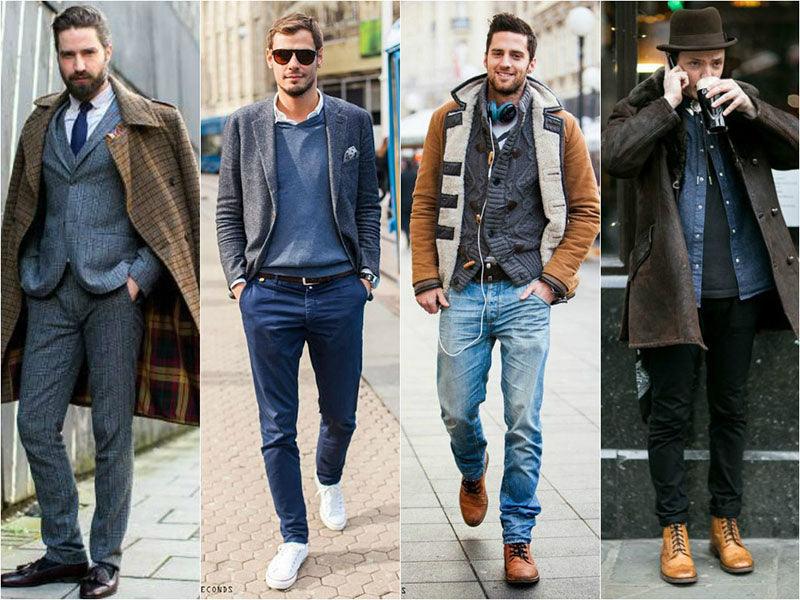 As the news fills with reports that we're expecting large quantities of snow over the coming weeks, it's never been more important to wrap up warm. However, at Frederick Thomas, we believe that winter fashion and winter function don't have to be mutually exclusive. Put simply, you don't need to sacrifice your sense of style just to avoid a cold.
However, winter fashion is a tricky thing to nail. Of course, you need to stay warm – that's priority number one. But you don't want to look like Scott of the Antarctic just to pop for a pint of milk.
Winter Fashion Mistake #1: Poor footwear decisions
Granted, your Hamburgs or Air Force Ones might look great, but you're going to spend every second you're out of the house dodging puddles and mud. You're going to be walking around knowing that a momentary lapse of concentration is going to result in wet feet for the rest of the day and mud stains on your pride and joys.
Summer might belong to the trainer, but winter belongs to the boot. Ankle-high leather boots are perfect for winter; throw them on and walk through puddles to your heart's content. Chelsea boots look great with a pair of suit trousers, making them perfect for work, while brown brogue boots look great with a pair of jeans at the weekend. Partner them up with a pair of chunky, thick socks and you'll look great (and your feet will thank you).
Winter Fashion Mistake #2: Sloppy layering
Layering is Winter Fashion 101 – if you don't layer, you're going to freeze. However, there's a difference between layering and layering well. There is one rule – well, more a guideline – to follow:
Don't pair chunky knits with your office suit.
You probably spent a lot of money on your suit. You probably picked it because it fit nicely, tucked in the right places and made you look James Bond suave. Imagine what throwing a chunky cardigan or jumper underneath does to that suave figure you were trying to cut. Actually, imagine Sean Connery in From Russia With Love padding out that navy suit with a chunky jumper: is that what you want?
Instead, go for layers that are thinner and that don't break up the carefully considered lines of your tailoring.
Winter Fashion Mistake #3: Poor accessories
Scarves, hats and gloves are all fine in the winter. In fact, we actively encourage them. But if you're wearing a bobble hat and a thick scarf with thick gloves, you're going to start to look like a kid whose Mum has forced him to wrap up warm. Be sensible. Go for warm but thinner material for the gloves, a warm, patterned scarf (if you're pairing it with a plain coat or suit) and a hat that suits the shape of your head.
Winter Fashion Mistake #4: Going full lumberjack
Neat beards are great. Neat beards make you look manly as hell. Neat beards accentuate your jawline. Scruffy beards make you look unkempt.While the weather is cold, it's incredibly tempting to grow out your facial fuzz. Not only does it keep your face warmer, but not having to shave or trim allows you to gain an extra ten minutes under the precious warmth of the duvet.
However, it makes you look dirty, scruffy and careless. Make sure you take the time – even if it's just every week or so – to trim away all of the stray hairs that stick out from your beard. We're not saying not to grow a huge beard this winter, but do it properly.Oh, and oil it too. That'll help keep it neat.
(If you're thinking of growing your facial fuzz out this winter, check out our guide to growing a beard.)
Winter Fashion Mistake #5: Pretending You're Not Cold
We get it. You've seen a few episodes of Bear Grylls and you want to show that you can stand extreme conditions. Maybe you've been hitting the gym all year and the thought of putting on warm clothes that hide your guns is hard to bear. But, we hate to be the ones to say this, but if you're wearing just a t-shirt out in the middle of winter (or you're one of those 'I don't need a coat' people), you don't look manly, masculine or impressive, you look like an idiot.
Nobody is impressed by your ability to withstand sub-zero temperatures. Buy a decent coat and wear it, goddamn it.