What to Wear - Christmas Day
Posted by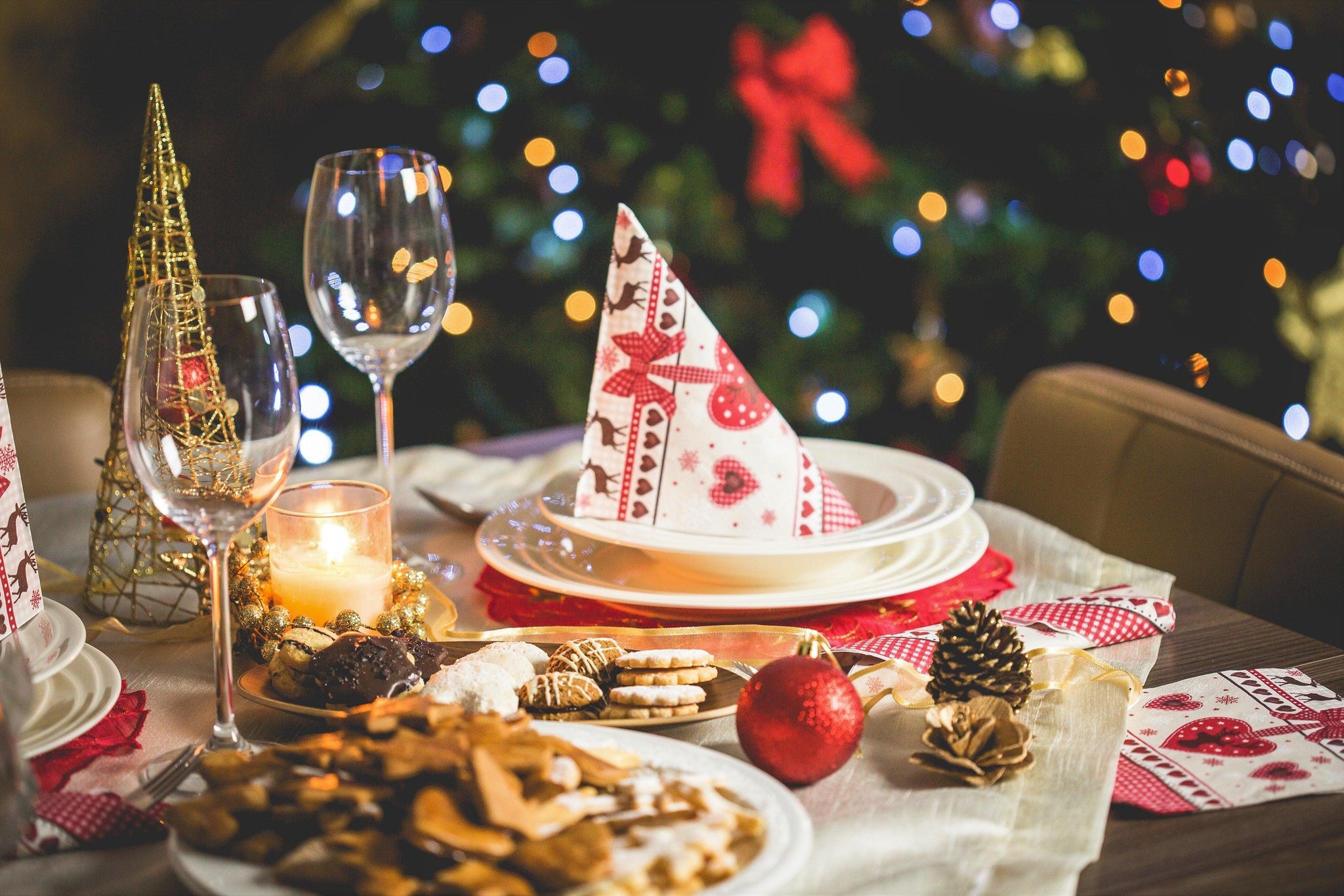 You've survived the
office Christmas party
, battled your way through the
Christmas shopping crowds
and most importantly,
avoided that awful Christmas jumper!
That can only mean one thing...Christmas Day is finally here! It's time to relax, eat, drink and be merry! Despite the overwhelming desire to stay in your pyjamas all day, it's probably not the best look for when the relatives arrive. So for the last time this festive season let
Frederick Thomas London
guide you on
what to wear for Christmas Day.
What to Wear?
Christmas is a time to relax but also a time to celebrate. So, in order to meet half way between pyjamas and a full on suit and tie, we suggest smart causal. This classic and beloved, yet somewhat mysterious, dress code is the perfect comprise this Christmas.
The Top Half
We propose a classic white shirt base, placed beneath a dark maroon knitted jumper. A white shirt is a fundamental piece for any man. While a heavy knitted jumper is a timeless essential for your winter wardrobe. A textbook look in smart casual. A
tie
isn't required, but it wouldn't be a
Frederick Thomas London
blog without the mention of one! So be sure to explore our range of
festive ties.
Or keep it more simple with one of our
knitted
or
wool
ties - perfect for the winter season.
The Bottom Half
Tartan trousers are a wonderful Christmas trend! The 'Christmas' tartan has been famously designed and produced to celebrate the Christmas period. So, pair with a muted maroon jumper for a fantastically festive look. You'll be standing out for all the right reasons. Some of our favorite pairs of tartan trousers can be found at
ASOS.
Or if you're more committed to the tartan look, then you can splash the cash at
Hackett.
Footwear
A classic pair or brown oxford brogues will finish of this look wonderfully. While simple enough to ensure nothing takes away from the main attraction that is the tartan trousers! And for when it's time to take your shoes off and put your feet up?
Polar Bear socks
of course!
If tartan trousers are a step too far, don't worry! Check out our blogs on What is Smart Casual and How to Suit up this Winter for alternative fashion advice. Or for those tempted by the tartan, but not quite ready for that level of tartan commitment, try a tartan tie instead! We're all about finding a good comprise (especially if ties are involved)!
---
Christmas Away?
Spending Christmas at a relatives? Make sure that you are travelling in style. You don't want your old tattered backpack to take away from your outfit masterpiece! Have a browse of our beautiful
Frederick Thomas London weekend bags
.
---
Still need to do some last minute Christmas shopping: https://www.frederickthomas.co.uk/ Shop Now!
From all of us at Frederick Thomas London, thank you for reading and Happy Christmas.
Written by Emily Watson