That's the spot: our love letter to the red polka dot tie
Posted by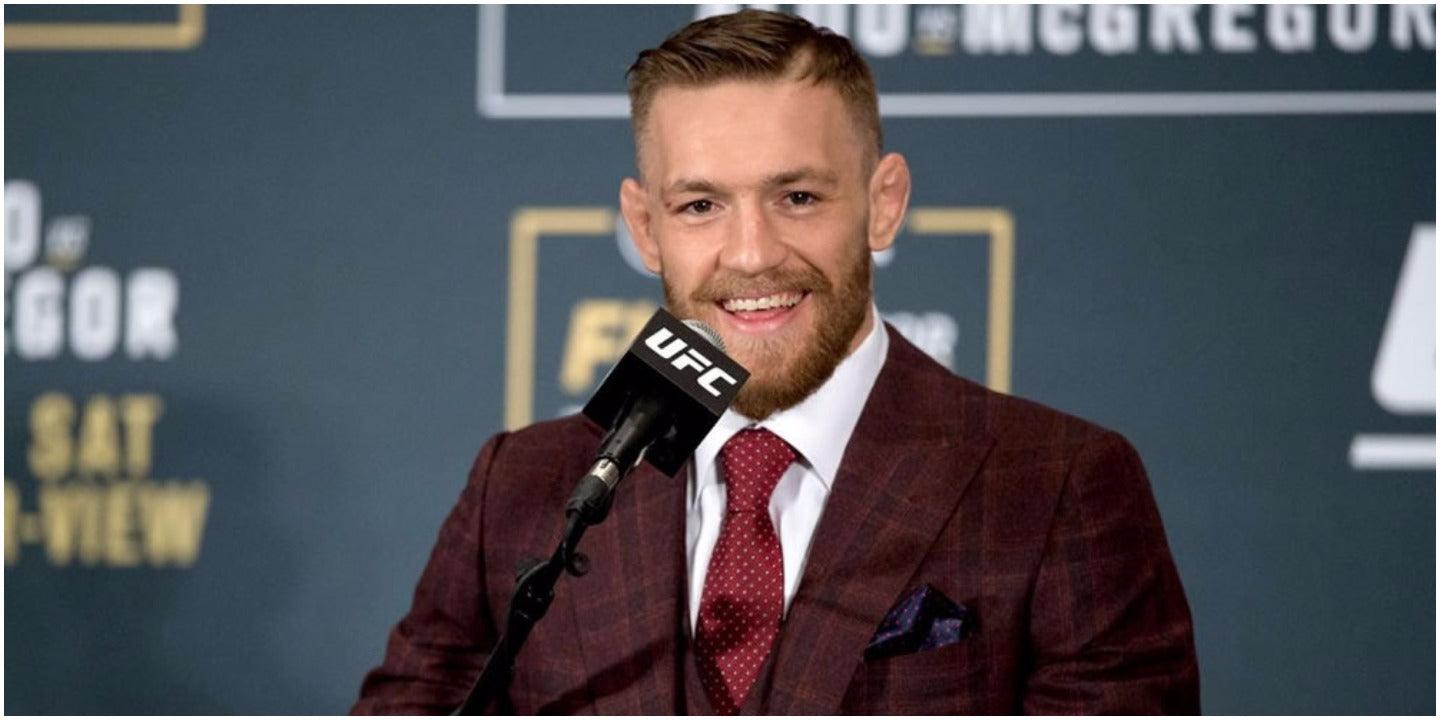 If you read the FT blog a lot (in which case, we love you) – then you'll have noticed that we've spoken about polka dot ties a lot lately.Last month, we did an article on how to wear polka dot ties with different outfits –
which included a pretty good joke about Bruce Willis, if we say so ourselves
– but this month, we've decided to get a little more specific.We're going to talk about the red polka dot tie – the less loved, less appreciated brother of the
navy-blue polka dot tie
.You see, while the navy-blue polka dot tie is worn by the likes of Leonardo DiCaprio and Justin Trudeau, the red polka dot tie doesn't get half as much love.
But, there is hope.
A little-known celebrity that you might not have heard of because he's shy, quiet and retiring – Mr Conor McGregor – has been known to wear a red polka dot tie from time to time.And that man knows how to dress.
So why is the red polka dot tie so unappreciated?
According to GQ's creative director Jim Moore, polka dots are back:
"Last seen in the flamboyant '80s, and probably paired with a size-too-large pinstripe suit, polka dot ties are back, modernized with slimmer cuts. The dots look best when there's some heft to them, without venturing into party clown territory, and pin dots need not apply. They're best paired with a simple solid dress shirt."
And yet, our beloved red polka dot tie is still miles away from the limelight.
Why?
Probably because it's bold.Red isn't a quiet colour. It's a bold move to pair a red tie with your everyday work shirt or your fancier wedding suit.You see, while most people are happy to experiment with polka dots within safe boundaries – of navy blue or grey ties, for instance – to experiment with a red polka dot tie takes stones.We reckon that's why Conor McGregor – AKA 'The Notorious' – rocks it from time to time; it's confident, it's got swagger and it's in-your-face. (Much like the man himself.)
How to rock the red polka dot tie:
You've got two options for a killer red polka dot tie look: the navy three-piece or the maroon checked suit.The navy three-piece is a classic look – pair up your trusty three-piece with a crisp white shirt (or a light shirt with a very subtle check) with a red polka dot tie and you're off to the races. It's confident, bold and yet still relatively safe – you're not going to look out of place at any wedding or meeting, but you might turn some heads.The maroon checked suit is a
much
bolder option – it involves two in-your-face patterns that refuse to shy away from the limelight. It involved confidence in bags to pull off. But
it works.
It really, really works.Don't believe us?Here's 'The Notorious' wearing that exact combo.
Now, how'd you fancy the idea of telling Mr McGregor that you don't like his suit…Shop the look:
A handmade tie is a must-have for any self-respecting man, and you can nab yourself
this McGregor-inspired red polka dot number for just £19.99
.
Result.And - while we're here - we'd just like to wish all of our FT customers a Merry Christmas and a happy New Year!