Learn from the best: how to be a style icon
Posted by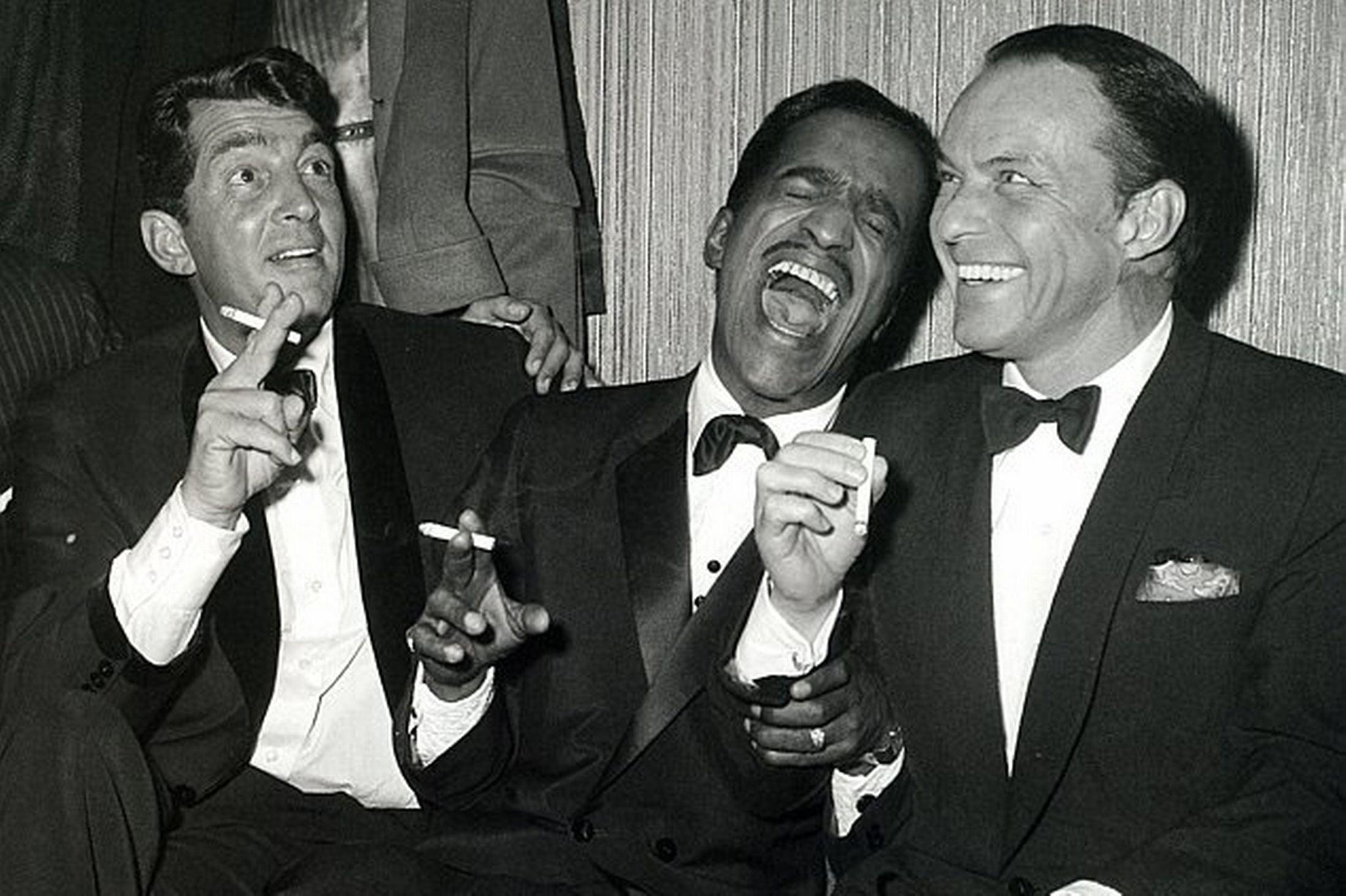 At Frederick Thomas, we're all about dressing well and putting together a sharp outfit. That's why, every month, we try to keep you up-to-date with the latest trends and styles in our Best Dressed Men posts. But, as well dressed as Zayn Malik or Eddie Redmayne may be, we're always filled with a little twinge of regret that we can't include people like Paul Newman, Steve McQueen or Sean Connery – true, proper, bona fide style icons.
We wrote this article to get that impulse out of our systems, mainly. But, also, these style icons dress so well that there's still a lot we can learn from them, even decades later.
Style Icon: Steve McQueen
Lesson: Your everyday wardrobe doesn't have to look everyday
Now, let's not make the mistake of thinking that Steve McQueen didn't rock a suit. If you're in any doubt, check out the suit he wears in The Thomas Crown Affair and then weep with envy. But Steve McQueen was always at his sartorial best when he was dressed how he lived – rough and ready for action. In fact, bar James Dean, we highly doubt that anybody ever looked better in a t-shirt and jeans.
And that's one of the many lessons we should learn from Steve McQueen – that keeping it simple and everyday doesn't have to mean that you look simple and everyday. A simple combo of jeans, t-shirt and Harrington jacket, for example, doesn't have to look like you're off to a West Ham game.
Style Icon: David Bowie
Lesson: Don't be afraid to be stand out
From Ziggy Stardust to The Thin White Duke, David Bowie's alter-egos, personalities and characters were always shifting and always ch-ch-changing. (We're sorry about that joke.) And while he was always unmistakably David Bowie, his style was constantly shifting and changing depending on his mood, artistic intentions and whim.
The key to pulling it all off is confidence. Bowie didn't care what others thought, he was an outsider that revelled in being different. Be more like Bowie.
Style Icon: Paul Newman
Lesson: Nail the basics
Few words are as over-used as legend. We use it to describe everybody from King Arthur to your mate who turns up at the pub and gets a round in, even if he's not drinking.
However, few men deserve the title of legend more than Mr Paul Newman. For starters, he was allegedly expelled from University in the 1940s for crashing a keg of beer into the college President's car.
On top of that, was he the star of some of the coolest films ever committed to celluloid (if you haven't seen Cool Hand Luke, The Sting or Butch Cassidy and the Sundance Kid, rectify that immediately) he was also a professional racing car driver and philanthropist. Plus, he dressed impeccably well.
As with all Hollywood stars, he could rock a tuxedo with the best of them, but Paul Newman was always at his best (and most comfortable) when he was chilling in a pair of chinos, a polo shirt and a pair of casual leather shoes. (Plus, the obligatory Hollywood star sunglasses.)
Getting your day-to-day outfit right is important – and so is nailing your suit – but Paul Newman shows us that nailing your weekend wear is just as important for rounding off your wardrobe. Everybody looks good in a well-tailored suit, but it takes something special to look as good in chinos and a polo shirt.
Style Icon: Frank Sinatra (Well, more the entire Rat Pack, really)
Lesson: When you suit up, do it properly
At the height of Hollywood glamour, few dressed better than the Rat Pack. Put simply, Frank Sinatra, Sammy Davis Jr, Dean Martin, Humphrey Bogart and Peter Lawford knew how to dress. They knew how to strike that perfect balance between sharp as hell and effortless that's epitomised by a sharp tuxedo with the bow tie hanging undone around your neck, scotch or martini in your hand, cigarette hanging from your bottom lip.
While the Rat Pack style can be a little cliché, if done right, it's a game changer. Few people look better in a suit than Old Blue Eyes did, so take as many notes as you can. Fashions change, but class never goes out of style.
Style Icon: Robert Redford
Lesson: Whatever you wear, wear it with confidence
Robert Redford – owner of the best head of hair the world has ever seen – is an odd choice for a style icon. In lesser hands, his style would either be preppy college boy or Texan cowboy. Somehow though, it's not quite either.
Because of Redford's inimitable sense of self-confidence, he can pull off everything from flat caps to cowboy hats, hipster glasses to mirrored aviators. Hell, he even pulls off a creepy moustache back in the 1960s, and that takes a hell of a lot of confidence.
Style Icon: Sean Connery
Lesson: Be cool (and don't care what anybody else thinks)
Around the time of From Russia With Love, Sean Connery was the coolest man alive. No doubt about it. The Saville Row suits, the James Bond swagger, the just-below-the-surface sense of cruelty and danger – Sean Connery was James Bond, and James Bond was Sean Connery.
What can you learn from him? Aside from how to wear the hell out of a suit, the best thing to take from Mr Connery is the ability not to care what other people think. It's a bit like Redfordian confidence, but different – when you're mimicking Redford, you know that you're dressed to kill. Your confidence comes from a place of knowing you look good. When you're channelling Connery, you don't care what people think – and that's the epitome of cool.
Style Icon: David Beckham
Lesson: Experiment a little to find what works for you

Need we mention David Beckham's style mishaps? Crystal tips? Corn rows? The high-shine leather jacket? For a good few years, David Beckham was walking around the sartorial wilderness, trying to find his way.
And then, all of a sudden, he found it.
He went from the butt of the joke to style icon in the blink of an eye – finding his place on every best dressed man article for the past decade.
How did he do it?
He found what worked for him and stuck to it. For Golden Balls, it's a simple colour palette (blacks, greys and dark blues, mostly) and sharp tailoring. Even when he's in his day-to-day get up, he keeps it simple with jeans, trainers and a t-shirt.
Sure, he still experiments a little – this last year he's dabbled in skater fit jeans and t-shirts – but the foundations of his style remain intact. Since finding his style, he's hardly put a foot wrong.