Products in the spotlight: our royal blue tie collection
Posted by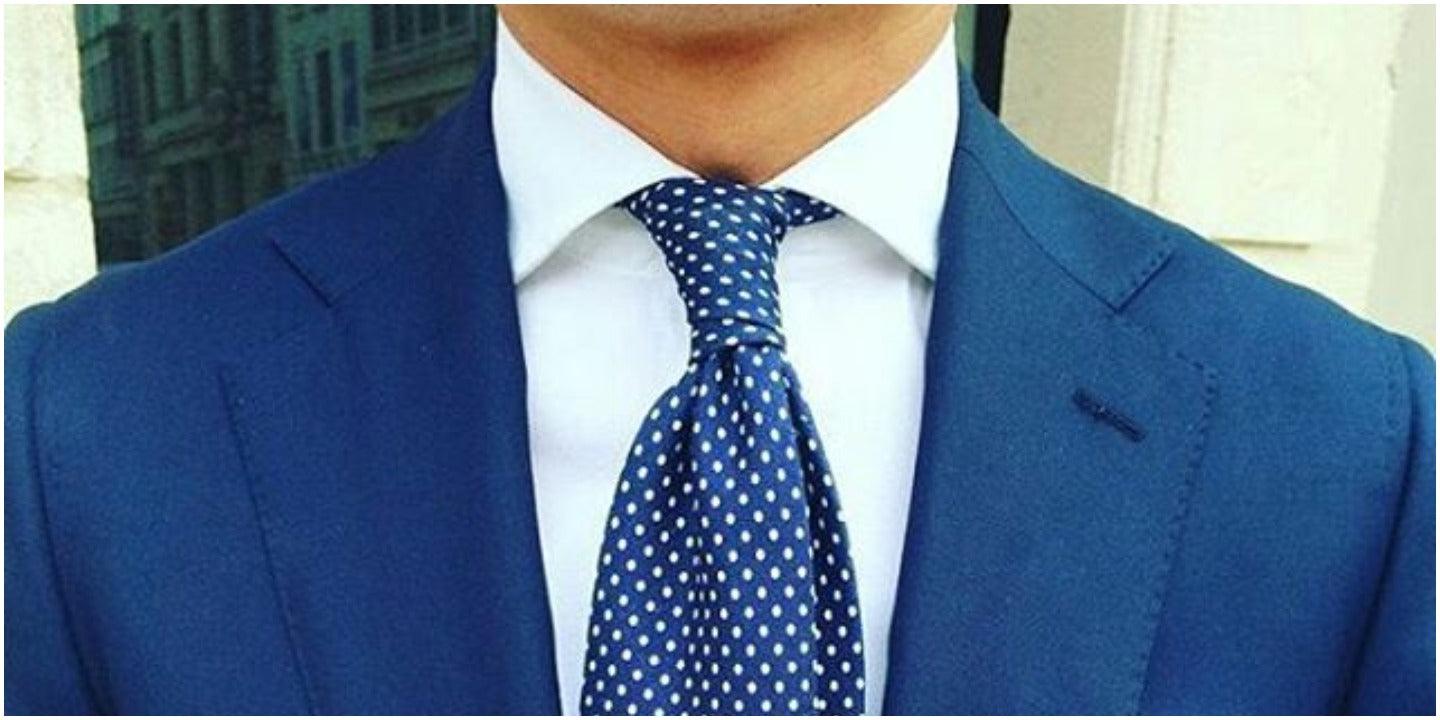 With news of a royal wedding (but not a Bank Holiday) on the horizon, we thought it'd be the perfect opportunity to talk about our royal blue tie collection.
Why?
Because we've been looking for an excuse to talk about them for ages and it we've shamelessly jumped on the fact that the word royal is in the title?Certainly not.You see, not only does our collection contain a regal, eye-catching royal blue tie or two, but it also contains a tie with crown insignias all over it.It goes one step further; all ties in our royal blue tie collection are perfect for pairing with suits.And
Suits
is also a US TV show starring none other than Megan Markle, the soon to be Duchess of Sussex (
if rumours are to be believed
).See what we did there?Now we've dazzled you with our Da Vinci Code-esque maze of connections (Tom Hanks, if you're reading this, you know how to contact us), we'll cut to the chase.
Here are just a few of our favourite ties from our royal blue tie collection:
The Royal Blue Knitted Tie
We love knitted ties here at Frederick Thomas. We've written about them month after month – and for good reason. They look great on almost every occasion. Wedding? Knitted tie fits right in. Work meeting? Smart, respectful but still stylish. Pub after work? Undo a top button and let the tie do the work.And this royal blue bad boy doesn't disappoint.It's a bold, adventurous flash of colour – but it works.It's a skinny tie, which keeps the flash of bold royal blue in proportion, and pairs perfectly with a very tight checked shirt (we'd go for blue and white).The TARDIS Tie
Matt Smith was recently voted
GQ's Best Dressed Man of the Year 2018
, so why not pay homage to his year of exceptional sartorial choices with this TARDIS tie?A must-have for Whovians the world over (USA, we know you've got a soft spot for British TV), this tie(dis) is covered in a subtle TARDIS design in royal blue.(Warning: wearing this tie will result in you being asked the same Knock Knock joke ten times a day. But it's worth it, because
ties are cool
.)
The Royal Blue tie
Celebrate your love for ol' Liz and her family with this tie, featuring a royal crown design.(Granted, it's not royal blue in colour, but it's a blue tie with a royal pattern, so we're fine to include it on a technicality.)There's not much we can say about this tie, apart from the fact we love it.That said, if you're north of Hadrian's Wall and are still harbouring beef with Edward Longshanks, then we have an alternative – the Scottish Royal Coat of Arms tie.(It's still royal and it's still blue, so that one counts too.)
The Orange Knitted Tie with Royal Blue Spots
This tie takes serious cajones to pull off.It's in-your-face, loud and bright. (But that's why we love it.)If you're wearing this tie and making it work, you're going to have all eyes on you. It's a tie that shouts 'here I am, look at me'.Sure, you might get a few funny looks – but who ever won anything by playing safe? This tie will get you noticed.And what's rule #5 of wedding crashing?
Draw attention to yourself, but on your own terms.
And this orange and royal blue tie does just that.
Not quite satisfied with just a royal blue tie?How about some socks, pocket squares or cufflinks to match?