Pocket Square Relaunch
Posted by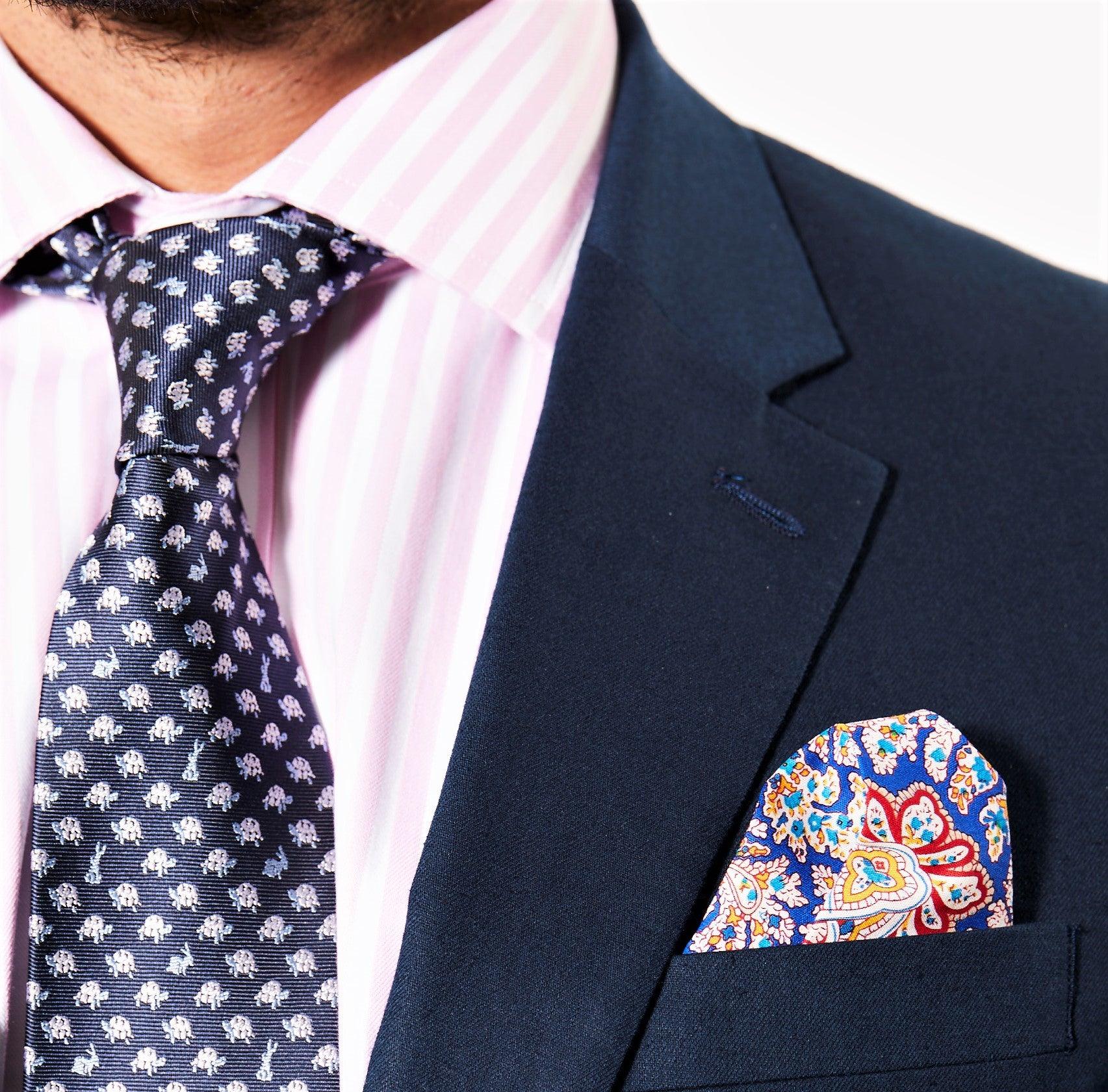 Frederick Thomas London's
new
Pocket Square
collection is here! A pocket square can work wonders, transforming the look of any suit or jacket. Our range of pocket squares feature beautiful
silk
,
linen
, pure
cotton
and
knit
materials. Pocket squares are a perfect way to express your personality,
match or clash
for all occasion! So, check out some of our favorites from the new collection below.
History of the Pocket Square
The origins of the pocket square can be traced back to ancient Egypt. Linen cloth was dyed and decorated with red powder in order to depict an individuals wealth. We can also trace it's origins to the Ancient Greeks. Who scented the cloth with perfume to ensure they always had pleasant aromas near by. It's suggested that King Richard II of England was the first person to wear a handkerchief as a fashion accessory. The pocket square truly came into it's own when the two piece suit originated in the 19th century. Gentlemen wore there handkerchief in their left breast pocket to avoid mixing with their coins and other dirty objects in their pockets. The pocket square is now an essential part of any good suit, providing a gentlemen with a touch of elegance and style.
Some of our Frederick Thomas London favorites:
Harlequin Silk
Four pocket squares for the price of one?! What's not to love? Featuring four block colours, our new
Harlequin silk pocket square
will help you achieve all the looks your're after. An important business pitch in the morning? Support red to assert your power and dominance. Date night that evening? Switch to pink for a caring, compassionate and loving look.
White Cotton with Pink Edging
We have a range of
white cotton pocket squares
featuring different colour edging. Simple yet sophisticated, with a hint of colour to suit any attire. A wardrobe essential that can bring together your whole look.
White and Black Polka Dot Silk
Silk sophistication at it finest, featuring
black and white polka dots
. This pocket square screams elegance! Perfect for date night, black tie or special occasions.
Turquoise Rose Floral
With the signs of spring starting to approach, it's time to turn your attention to florals! Our new
turquoise rose floral pocket square
will be a beautiful addition to your spring wardrobe. A classic and colourful print for a classic and seasonal look!
Maroon Check
Our
maroon check pocket square
offers a classic and sophisticated way to finish off your tailoring. Simple and versatile enough to be worn on all occasions.
Check out the rest of our collection HERE and pick your own favorite pocket square
---
Find the perfect accompaniment to your new pocket square here: https://www.frederickthomas.co.uk/ Shop Now!
From all of us at Frederick Thomas London, thank you for reading and see you next week.
Written by Emily Watson