Product in the spotlight: Navy knitted tie
Posted by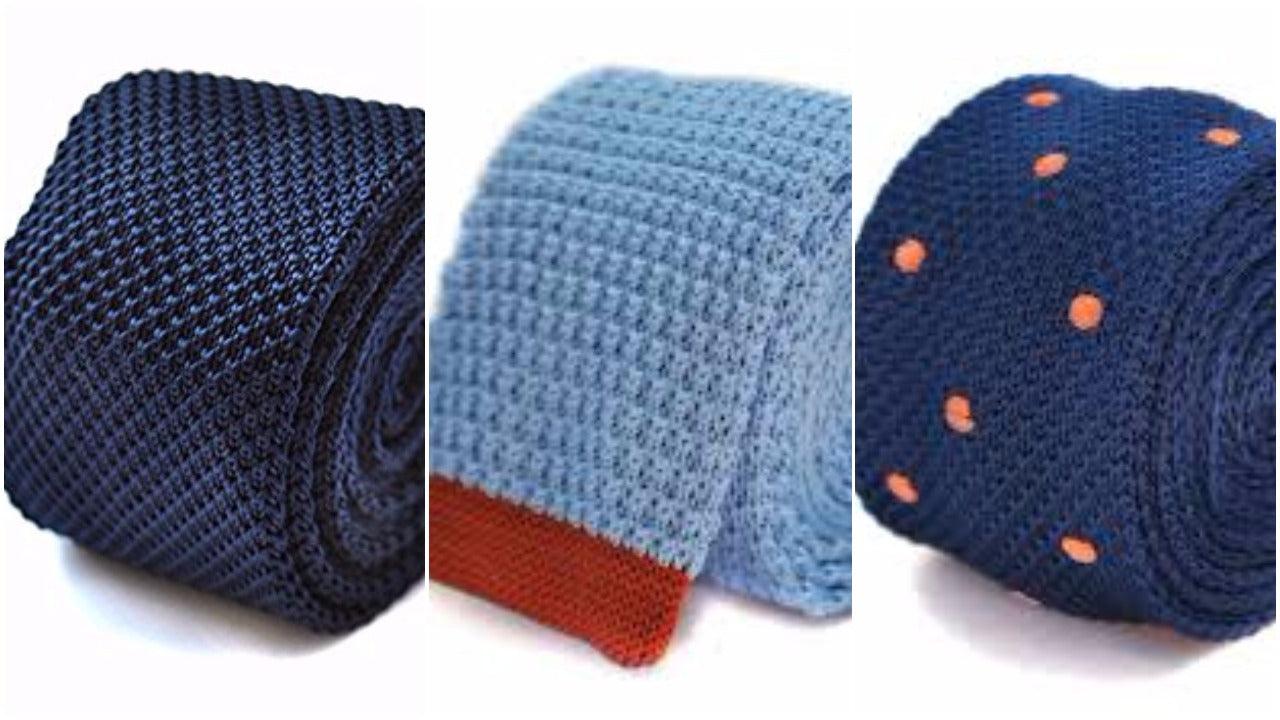 All knitted ties are a game-changer for your winter wardrobe – but the navy knitted tie is the winter wardrobe's unsung hero.It's not like the orange knitted tie we looked at a few months ago – it doesn't have that 1970s vibe that's on-trend at the moment.And it's not got the James Bond certificate of cool that the black knitted tie has.Excuse the slightly niche football reference – but the navy knitted tie is the
Claude Makélélé
of your winter suit game.It's not flashy, it's not showy and it's not the star of the show – it just holds the whole outfit together and makes it look ten times better.
Our navy knitted tie selection:
We've got quite a few navy knitted ties in our collection, so we thought we'd take this opportunity to do some shameless self-promotion.#1:
The classic navy knitted tie
The old faithful – you can't go wrong with this handmade tie. It's the perfect touch of texture for any winter suit – from your day-to-day suit to your meeting suit to your wedding suit. Hell, it even looks good a bit ruffled at the bar on a Friday.#2:
The navy knitted tie (with subtle hearts)
Need to show your softer side while also looking sharp-as-hell? We've got you. This knitted bad boy has subtle heart polka dots all over it, making it the perfect tie for date nights, anniversaries and – of course – Valentine's Day.#3:
The navy blue skinny cable knit tie
We love this tie – it's chunky, skinny and a proper eye-catcher. Unlike the other two knitted ties, this knitted bad boy makes a huge statement.Forget Makélélé, this tie is the Edgar Davids of ties. In-your-face, bold and yet still restrained and elegant.(Had enough of the football analogies? Cool. Note taken.)
If you're thinking of buying a fool-proof knitted tie this winter – you really can't go wrong with a navy knitted tie.