The FT Guide: How to Tie a Knitted Tie
Posted by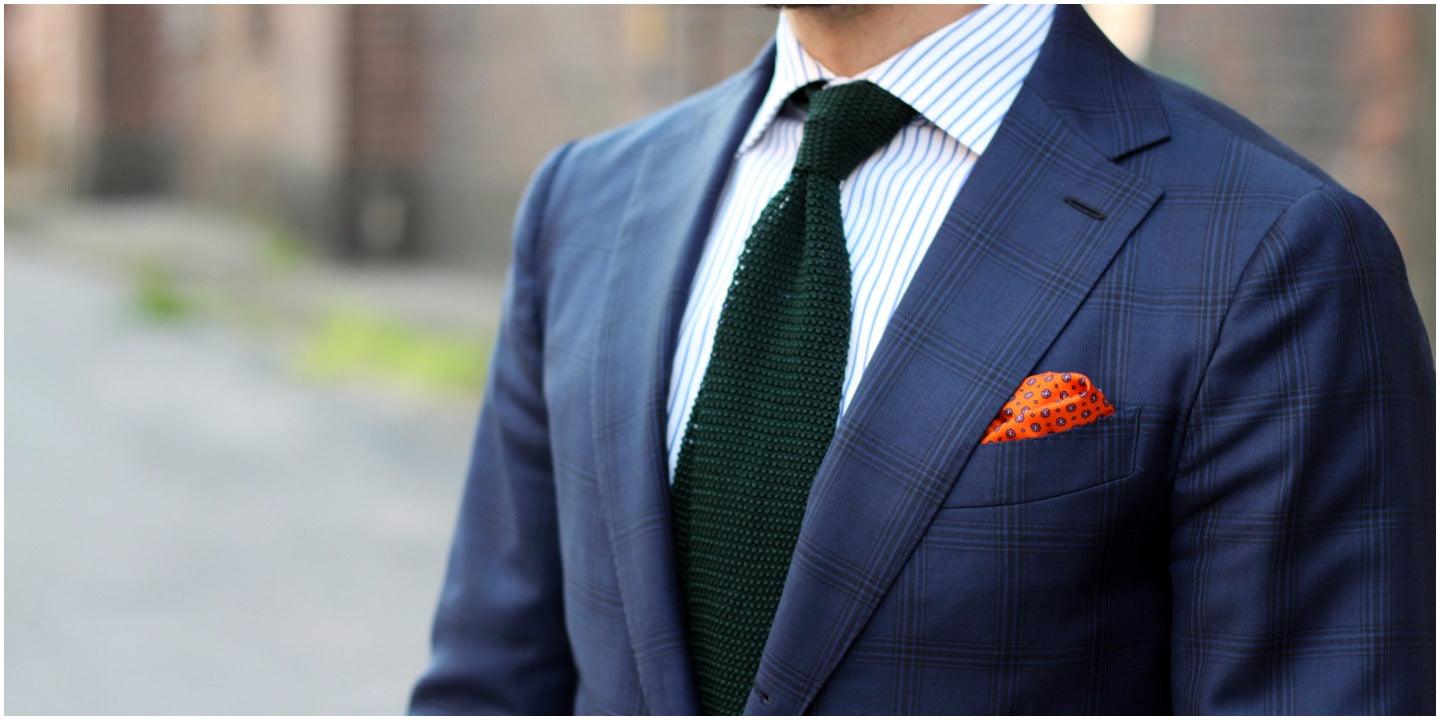 The knitted tie is the undisputed king of casual ties. You can throw it on with your suit for a laidback, casual look. You can wear them in the middle of summer and in the depths of winter. And you can even wear them with jeans and not look like a complete muppet.
But there are a few rules that you need to remember when you're choosing, wearing and tying your knitted tie. Luckily, as something of an authority on ties, we've got your back.
Here's our short and sweet guide to how you should tie a knitted tie:
STEP ONE: Make sure you've got the perfect width
Do you remember that horrible circa-2007 trend where skinny indie kids wore shoe-lace thin ties? That's what you want to avoid with the knitted tie. Too wide and it looks silly. Too thin and you look silly. You want to aim for just a bit slimmer than a silk tie – around 2.5 inches (2 inches for skinnier guys). This way, you maintain a more casual look without looking too Topman.
Pro tip: If you're putting the knitted tie with a suit, remember to match the width of the lapels to the tie. That'll keep it looking neat and together, rather than slapdash.
STEP TWO: Tying the knot
As a rule, knitted ties aren't as durable as silk ties. That's why you have to be super careful when you're tying them, otherwise you'll stretch the tie beyond recognition. (Or, it'll just sit wonky.)
We could try and explain how to do it carefully, but have you ever tried to follow written instructions for how to tie a tie? Almost impossible.
So we'll leave it to another tie expert to show you:
(Just remember that the tie should still sit just touching your waistband.)
STEP THREE: Keep it casual
The real beauty of the knitted tie is how chilled out and louche it looks. (For the ultimate 'I don't care' look, keep the back of the tie unfastened to the front so that it is free to appear.)
Our favourite way of wearing a knitted tie is with a woollen winter suit – a dark navy suit with a knitted tie during winter? It's classy and classic, with just a hint of cool. Perfect for the office, weddings and any other formal occasion, really.
A few of our favourite knitted ties:
Here at Frederick Thomas, we love knitted ties. From our speckled navy skinny knitted tie to our bold red cable knit tie, there's bound to be a knitted tie that you love in our collection. Why not take a look for yourself?