How to Suit Up this Summer
Posted by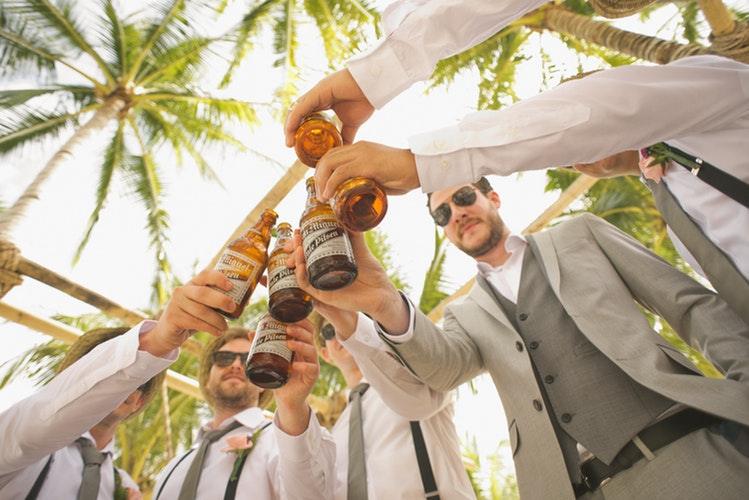 As the temperatures rise it's important to nail that summer suit. Whether you're suiting up for work, a wedding or a party, every little detail is essential. Let Frederick Thomas help you stay cool and collected this summer with our Summer Style Guide.
Frederick Thomas
---
Top Tips
Focus on material and colour!
Material
Material plays an important role in keeping cool. Seeking lightweight materials allows breathability. Cotton is ideal for the summer heat, their natural fibres allow air to circulate and move freely through the fabric.
Cotton
Colour
The darker the material the more heat it attracts and contains. Keep the colours light and fresh so to reflect the heat.
Summer Suit
---
Style Guide
Ties
Sometimes there is simply no avoiding wearing a tie. It's not ideal in the blazing heat but it's no worry if you know how to get around it. Our yellow linen tie is perfect for the summer, the light colour will reflect the sun whilst also complimenting the beautiful weather. It's also made of linen so won't feel heavy and it will be breathable around the neck.
Yellow Textured Linen Tie
Our collection of Frederick Thomas cotton ties also have the same benefits. Our pink floral and paisley tie is great for making a fashion statement while also staying cool. Check out our whole range of
Cotton and Linen Ties
, we have a variety of colours and designs to choose from.
Cotton Tie in a Pink Floral and Paisley Design
---
Socks
Socks also play a important role in helping you stay fresh in the heat and in fashion. They are the latest trend, available in every colour and design you can think of. But make sure you aren't too distracted by the funky designs, the material of the sock is vital for keeping cool this summer. Cotton is always the way forward, it's lightweight, cool and very durable. Our collection of
Frederick Thomas Socks
are all made of 70% cotton. Depending on your mood you can keep it simple with a
pair of grey weaved socks
or you can really get into that summer mood with our
pink flamingo socks.
Frederick Thomas Socks
---
Pocket Squares
Who ever said pocket squares are a no go in the summer? We love pocket squares and if you get the right one they don't need to add any extra bulk to your suit. Linen and cotton pocket squares are perfect for taking on the summer heat, as well as expressing your individuality through our variety of designs. We suggest our range of
100% linen pocket squares
that can be matched with our linen ties to create an extra sense of sophistication.
Frederick Thomas Pocket Square
---
Cufflinks
Cufflinks are another great way of expressing your individual style and personality without the added weight. Our
collection of cufflinks
cover a range of styles and designs.
Frederick Thomas Cufflinks
---
We hope this helps you make the essential finishing touches to your summer wardrobe.
From all of us at Frederick Thomas, we hope you have an amazing summer!
Written by Emily Watson