How to Suit Up this Autumn
Posted by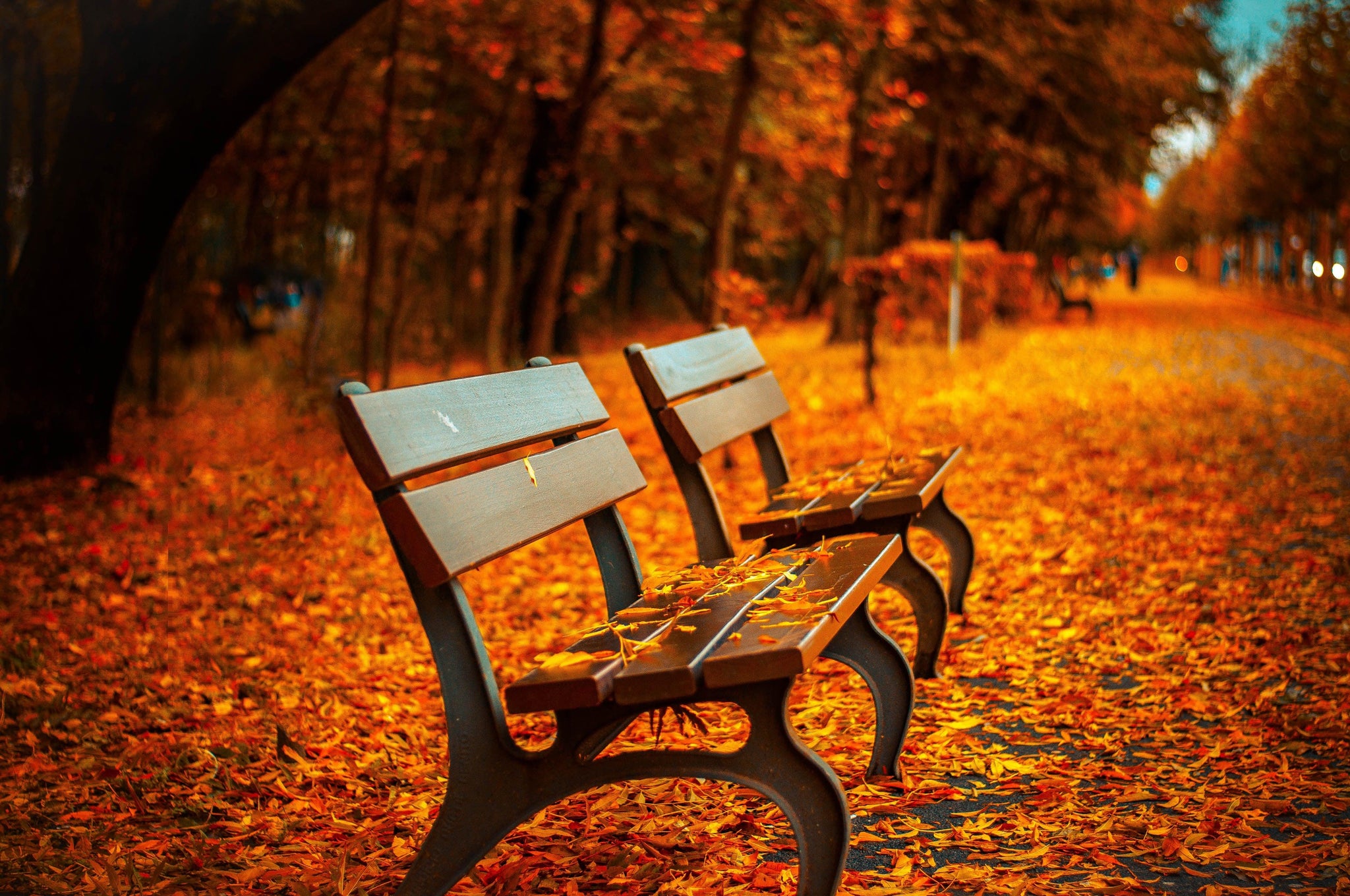 As the leaves start to turn, it's time to put away your
linen ties
and lightweight shirts. The new season is just around the corner, and it's time to turn your attention to your Autumn wardrobe.
Frederick Thomas London
are here to help you make the most of this beautiful time of year.
---
Top Tips
Layer Up
The key to dressing for the Autumn weather is layering. You never know what the British weather will bring, so it's always best to have the option to take a layer off and add a layer on. Lightweight jumpers and scarfs are perfect for that layered look. But make sure they are made from good quality materials such as cotton and wool, as it will allow breathability for those warmer Autumn days.
Look after your Shoes
The Autumn doesn't only bring colder temperatures but also wetter weather, so it's important to invest and look after a good pair of shoes. We suggest leather loafers for work wear, smart and practical.
Invest in Outerwear
A good coat can perfectly frame your office outfit. We suggest a longer Kensingston style coat, ideal for warmth and keeping dry. Its creates an sophisticated look whilst also protecting your work attire.
---
What to Wear?
Wool and Cotton Suits
Wool is a natural material, which means it breathes well, and can be worn both during the cooler and warmer autumnal days. A wool suits refers to tweed and flannel materials, ideal for standing out during the duller months. Cotton suits are also ideal for Autumn, choose heavier cottons though, so a cotton and wool blend. This helps the fabric to retain its silhouette and keep you smart and sophisticated during your working day.
Tweed and Wool Ties
It's time to switch up your ties now that the days are getting shorter. Heavier materials such as
tweed and wool
are perfect for the Autumn months. Understated colours such as rust and darker greens and browns are also impactful during the season.
Knitted Ties
The knitted tie is a timeless accessory, as well as being very diverse. They can worn throughout all the seasons, but they are especially impressive in Autumn. Adding a knitted texture adds a softness to your tailoring that compliments the darker skies.
Cotton Socks
It's important to have good quality socks, keeping your feet warm as the temperature starts to drop is vital.
Cotton socks
are ideal, they are breathable while also warm. Keep to darker colours, unfortunately the time for
pink flamingo socks
has passed. It's now time for warmer darker colours such as maroon and navy.
Accessories

The change in seasons are great, it means you can really embrace the time of year through your accessories. We especially love our
Stag Cufflinks
, perfect for the autumnal days.
Tie Pins
are also a prominent accessory for the Autumn, a
dark green
or
orange flower lapel pin
against a tweed suit jacket is perfect for a different office look.
---
Fancy getting your hands on £400 worth of Frederick Thomas London Autumn/Winter accessories?
Sign up for our fortnightly Frederick Thomas Cub newsletter here https://www.frederickthomas.co.uk and you'll automatically be entered into the competition.
Making Suiting up this Autumn that bit easier!
From all of us at Frederick Thomas, thank you for reading and see you next week.
Written by Emily Watson