How to Dress as a Wedding Guest
Posted by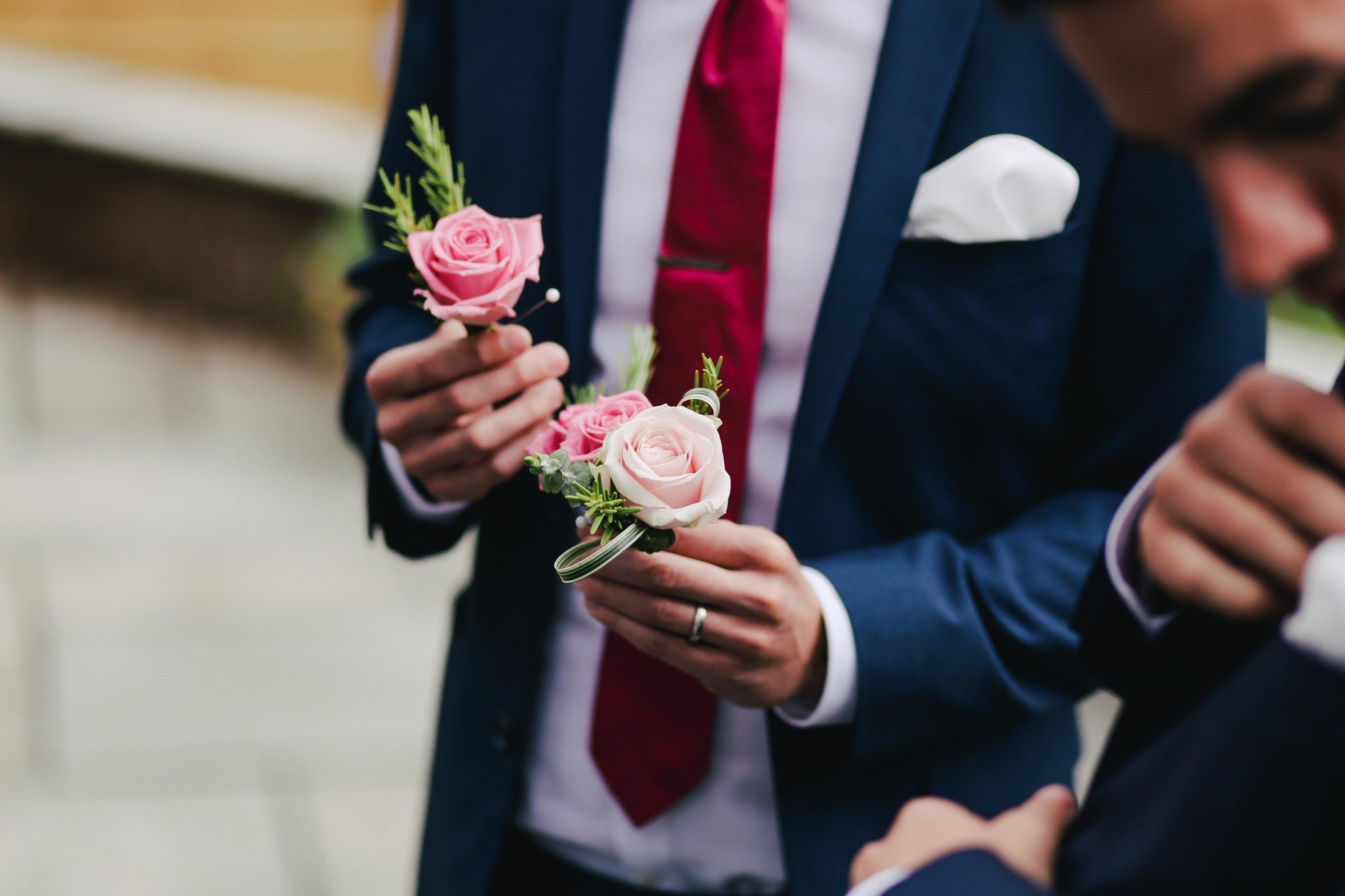 Wedding Season is upon us! Seems like you have a wedding to go to every other weekend? Running out of
floral ties
? Can't wear the same suite for the fourth time in a row?! Don't Worry!
Fredrick Thomas
are here to help with our tailor made 'How to Dress as a Wedding Guest' Blog. With our beautiful range of
wedding ties
and
accessories
to choose from, as well as our top tips, you'll be the perfectly dressed wedding guest!
---
But don't just take our word for it!
APPROVED SUPPLIER - Boho Weddings
"They have a HUGE range to choose from and a style to fit any groom or groomsmen, father of the bride or best man. The designs are fun, and filled with personality, perfect for any Boho Wedding!" - Kelly, founder of Boho Weddings
---
Top Tips
The trick to dressing as the perfect guest is to make sure you don't upstage the bride or groom. So maybe keep that bright yellow suit for another occasion!
Suit
Classic coloured suits such as black, navy and grey are ideal. Yet in the beautiful summer weather it's nice to bring out lighter colours, such as a beige linen suit. Classic and neutral shades are key to choosing the perfect outfit.
Shirt
Again, classic and neutral shades are key when it comes to your shirt. Shirt simplicity allows you to make the most of that signature colorful floral tie, and you wouldn't want anything to distract from that!
Tie
The
Floral Tie
is a classic at any wedding,
Frederick Thomas
have more than enough to keep you going through a whole year of marriages!
Frederick Thomas Floral Ties
Just because it's a norm doesn't mean it's a must!
Wedding Ties
can come in all shapes, sizes and shades!
Paisley
,
Linen
,
Knitted
and
Polka Dot
ties can all be worn to a wedding. As long as you keep to soft shades you can't go wrong with the pattern (Although maybe stay clear of our
Skull Ties...!).
Frederick Thomas Wedding Ties
Shoes
Firstly the colour, depending on your choice of suit colour will effect your choice of shoe colour. For example, black shoes with a black suit and brown shoes with gray, navy and beige suits. A simple leather classic Oxford shoe is perfect, simple yet smart.
Accessories
Frederick Thomas Accessories
Add a bit of extra sophisticated to your attire with some accessories, small details can make a big impact. Add a pair of
cufflinks
, a beautiful
pocket square
, cotton
socks
or a floral
tie pin
.
---
And with free shipping on orders over £50 you can afford more than just a floral tie! Visit https://www.frederickthomas.co.uk and start shopping today!
From all of us at Frederick Thomas, thank you for reading and see you next week.
Written by Emily Watson