FT Answers: What do I wear to the Christmas Party?
Posted by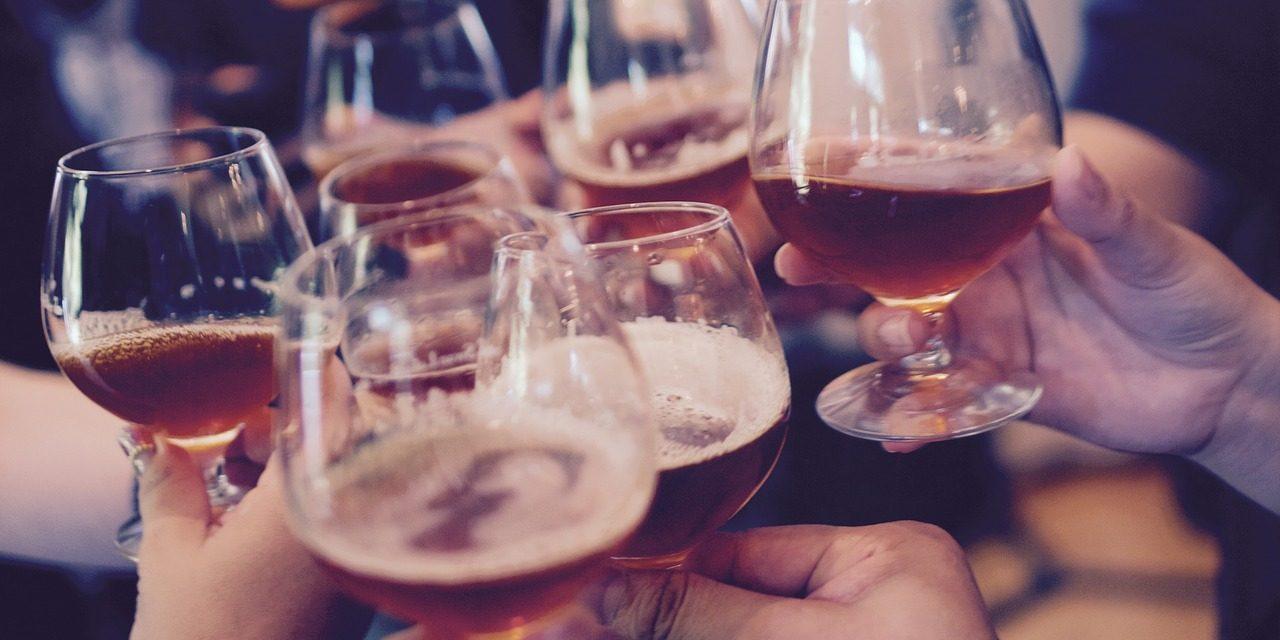 Ah – those eternal questions: what is the meaning of life? Does God exist? Is there an afterlife? What the hell is smart-casual? In the run up to your Christmas party, it can be hard to work out what to wear. Too overdressed and you'll feel out of place and uncomfortable, leading you to head to the nearest corner and nurse your drink until it's an acceptable time to leave. And, as Vince Vaughan, will tell you – that's not a good thing.
On the other hand, too underdressed and you feel like you've let everybody down. People will look at you and then mutter things quietly to the people they've wound up standing next to and are now trapped talking to for a polite amount of time. Your boss will say 'don't worry about it, just relax and have fun' and somebody – after a few drinks – will make a joke about it and say 'I wish I wasn't wearing this bloody thing' and pull at their tie or jacket. #bants.
Let's face it: your Christmas party is probably going to suck at least a little bit, you might as well be the best dressed person there.
Christmas Party Smart Casual: The Options
Firstly, what the hell is smart casual?
Before we start, let's clear something up. Smart casual is, pretty much, in the eye of the beholder. For some, jeans and a shirt is smart casual. For others, it's pretty much smart trousers and a shirt.
It's confusing.
We wish there was a better answer to this, but there isn't. It's a confusing dress code that means that half the men are in their jeans while the other half are semi-suited up.
As a rule of thumb, go for darker coloured bottoms with a collared top. The details are up to you, but sticking to those rules will make you look smarter than, say, some light blue jeans and a t-shirt. Put together a mix of smart and casual clothes, but make sure that it still looks neat, sleek and polished.
Christmas Party – Option 1: The jeans and shirt combo.
A classic – the old faithful smart casj combo. A pair of dark jeans, a pair of leather shoes (perhaps a pair of brown brogue boots or Chelsea boots) and a white or light blue Oxford shirt is a sure-fire winner. If you want to casual it up a little more, perhaps roll the bottom of the jeans up. If you want it slightly smarter, you could put a jumper over the top of the shirt.
Christmas Party – Option 2: Smarter casual
This is a bit of a fail-safe – if you're ever unsure of the dress code, it's usually better to err on the side of caution and dress up rather than down. Put something together that is smart, but that can be deconstructed to casual if the moment calls for it – a slightly more casual suit, for example. (A classic that we like is a checked shirt with a suit – it's casual but smart enough that, if everybody else is dressed up, you won't stick out. Pair it with a knitted tie and you're onto a winner.)
This option is great because you can turn up and look great, but when the shots and Bon Jovi singalongs come along, you can throw off your jacket, roll up your sleeves and still look great. Well, as great as you can look at 2am when you've had a few and are screaming 'Whoa, living on a prayer' arm in arm with the boys from Accounting.
(If that isn't for you, why not try a tweed jacket with a pair of jeans? That's a winner, and especially good for the winter.)
Christmas Party – Option 3: Casual casual
Ok, this one is only for the bold. Ignore the dress code almost entirely – make sure that you're still looking smart (so no baggy cuts, no crew necks and no trainers) but the rest is up to you. We've been to parties where a pair of slim jeans, a polo shirt and a jumper have stood out from a sea of suits and cocktail dresses.
Christmas Party – Option 4: The Novelty Christmas Jumper
This is the solution to the Def Con 4, 'I have literally nothing to wear' situation: distract all attention away from everything else you're wearing by donning a gaudy, in-your-face Christmas jumper. It's not classy, it's not clever – but it works. (Plus, we guarantee that everybody will buy you drinks.)
Do you have a go-to smart-casual outfit for times like these? Or have you gone all out for your Christmas Party? Let us know in the comments.