Dogs Wearing Ties at Epsom Canine Rescue
Posted by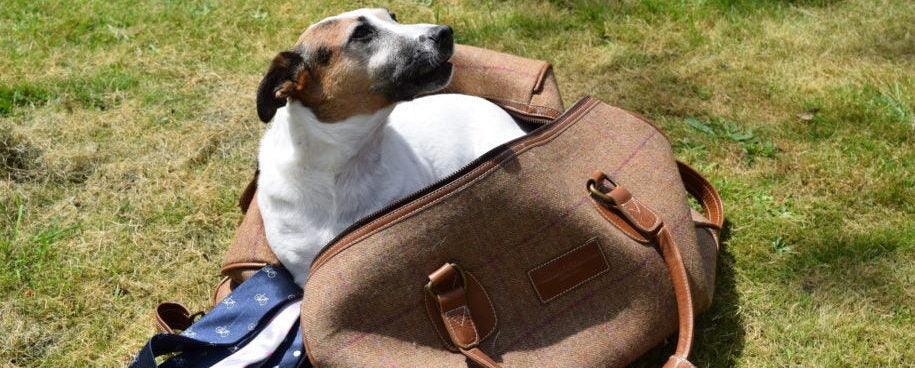 Last week we had the privilege of meeting Epsom Canine Rescue, a charity specialising in rescuing and rehoming stray, neglected and unwanted dogs. The team at Frederick Thomas are huge animal lovers (especially when it comes to dogs!) so we thought we would kick off our charity work with a small, local animal organisation in Surrey. And what better way than to photograph dogs wearing ties? Because let's face it - everyone loves happy, cute animals on social media.
The Photoshoot
We have to say we couldn't have photographed a better bunch of dogs to shoot! With the weather brightening up, we thought the dogs wearing ties might get restless in the heat, which in turn, could compromise the quality of our photos. Quite the opposite though, all the dogs were extremely well behaved and content. We managed to take some really beautiful photos in the short space of time we allocated for each dog. Not exactly being the pet photography experts either, we were even more surprised with the final results!
We also hope that by sharing some of these beautiful photos, we can increase the chance of these dogs finding their loving, forever home.
How You Can Help
To help raise vital funds for Epsom Canine Rescue you can now buy a custom tie from our online shop. Find the green tie with a white dog print design here. You can also find more information of the dogs still looking for suitable homes below.
Find out more about the stunning Ruby here.
The beautiful Jekka...
Looking regal in a Shakespearean number and the ECR custom tie below. Find out more about Jekka here.
Our final model Chotah...
Doing the signature meerkat move below. Find out more about Chotah here.
Want to view the whole gallery of photos? Just visit our Facebook page!