FT Picks: Best Dressed Men May 2017
Posted by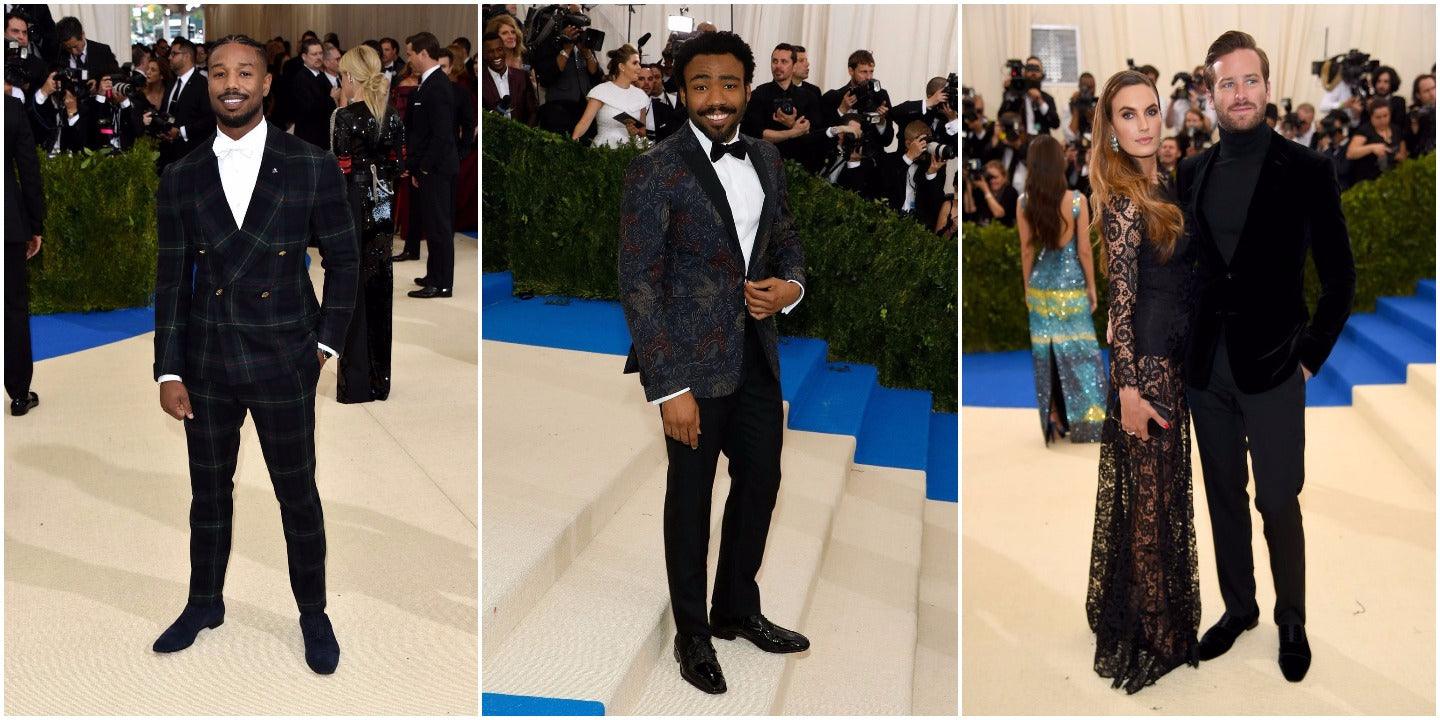 FT Picks: May's Best Dressed Men
There was one event this month that had every celebrity, not-quite-celebrity and wannabe-celebrity dressing to the nines: The Met Gala, a celeb-filled fundraiser in New York. Last year, we crowned Idris Elba the best dressed man at the Gala, let's so who wins this year. Without further ado, here's the best dressed men May 2017.
#5: Michael B Jordan
Michael B Jordan – AKA Apollo Creed's son – stepped his sartorial game up for the Met Gala, easily earning him a spot among the best dressed men of May 2017. Wearing a Ralph Lauren Purple Label tuxedo and Christian Louboutin shoes, he effortlessly matches a statement suit with statement shoes by keeping the shirt and bowtie clean and simple. A lesson in doing things differently.
#4: Rami Malek
Voted GQ's Best Dressed Man at the Met Gala, Rami Malek only pops into our list in fourth place. Why is that? Well, for all of the balls-to-the-wall bravado of wearing a primary red suit and shirt with floral embroidery, at Frederick Thomas, we're a bit more British about our style. Could you wear this to a wedding without looking a fool? Probably not.
10/10 for originality, Rami. 1/10 for practicality.
#3: Matt Smith
Baby-faced ex-Doctor Who Matt Smith pulls his ensemble from left field. At a glance, there's nothing too out of the ordinary – aside from his Karl Lagerfeld-inspired bowtie – but take a closer look and you'll see that the Burberry jacket is cut a little longer and with a subtle pattern. This season's must-have suede shoes are a neat touch too.
#2: Armie Hammer
Quickly becoming a regular on these lists, Armie Hammer (whose family own Arm & Hammer, no kidding) smashes it with a retro-inspired combination: Ralph Lauren Purple Label black velvet tuxedo jacket, rollneck, and tuxedo trousers with Christian Louboutin shoes.
#1: Donald Glover
Childish Gambino AKA Future Lando Calrissian takes the trophy this year for a understated get-up. It might not be as bold as the other entrants on the list (certainly not Rami Malek) but it gets that double FT thumbs up for style, cut, cool and practicality. It's a statement jacket, but the clean, well-cut trousers and shirt keep the outfit adaptable. You could easily wear this to your next wedding and be the best dressed man in the room.