FT Picks: April's Best Dressed Men
Posted by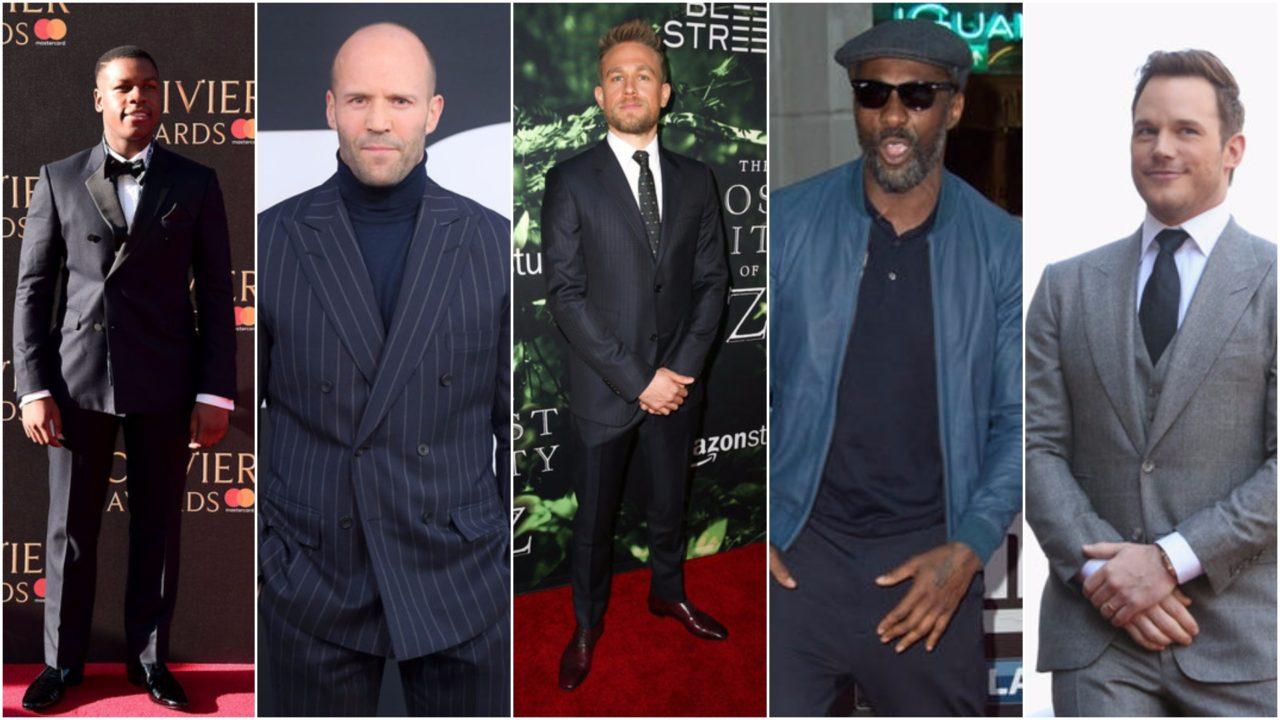 FT Picks: April's Best Dressed Men
Here we are again for another countdown of the best dressed men. This month has seen Coachella plastered all over Instagram and a smattering of film premieres and red carpet events, so we've trawled through the last month (including some questionable choices) to bring you the best dressed men April 2017.
#5: Jason Statham
The Stath, former GB diver, silver-screen hard man and Rosie Huntington-Whiteley's other half, knocks it out of the park at the premiere of The Fate of the Furious (we're surprised they didn't call it the F8 of the Furious, to be honest). A double-breasted, chalk line suit with a black turtle neck takes a lot of guts to pull off, but Statham manages it.
#4: Idris Elba
A best dressed men stalwart, Idris keeps it laid-back with a pair of drop crotch chinos, a polo and a patent bomber jacket, letting the flat cap, Ray Bans and statement trainers do all of the talking. Not only one of the best dressed men April 2017, but of the last decade.
#3: John Boyega
From Attack the Block to Star Wars and beyond, there seems to be no stopping Mr Boyega at the moment – but his talents don't just extend to acting. Check out this classy upgrade on classic prom style – a neat bowtie, pocket square and high patent shoes add small flourishes of detail, allowing the bright silk scarf to shine. Classy, understated and impressive.
#2: Chris Pratt
Keeping it simple as he is presented with a star on the Hollywood Walk of Fame, Chris Pratt ties together a wool-blend three-piece suit with a wide collar and tie. The wider collar and tie make a nice change from the prevalence of slim ties and collars and are a great example of how to dress for your size. At 6"2 with Hollywood muscles, Chris is a good guy to look to if you hit the gym but still want to dress sharp.
#1: Charlie Hunnam
Owner of one of the weirdest accents known to man – is it American? Is it Geordie? Is it Welsh? – Charlie Hunnam is probably best known for portraying leather-clad biker Jax Teller in Sons of Anarchy. (By the way, if you've not seen Sons of Anarchy and are looking for some decent popcorn TV, give it a go. It's sort of Hamlet meets Hell's Angels.)
The rough-strewn edge and long blond locks are nowhere to be seen nowadays though, replaced with a navy suit with subtle patterning, a retro slim tie and oxblood shoes. Spot on.