A James Bond Essential: The black knitted tie
Posted by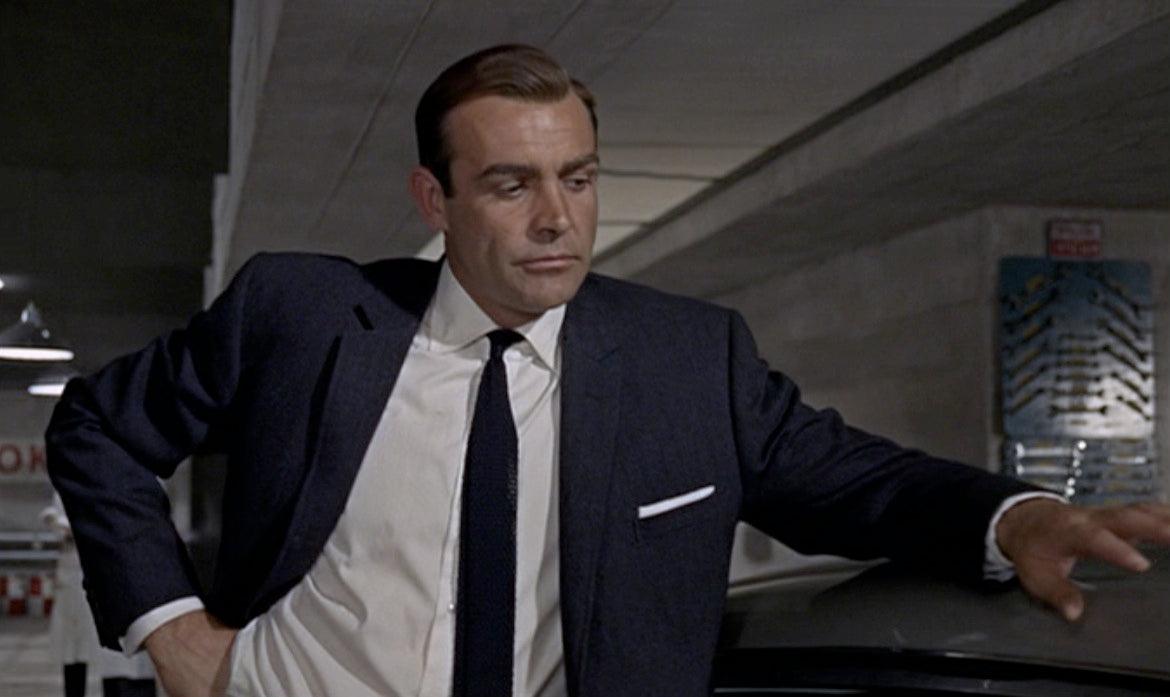 Whether he's seducing women, foiling international plots or just drinking a shaken-not-stirred martini (fun fact:
a shaken-not-stirred martini is a pretty rubbish cocktail
), there's one thing that's always the same about Mr Bond: he looks damn good.So, if we want to look damn good too, it makes sense to take a few style tips from the man himself. (Let's just ignore the fact he doesn't exist, eh?)In the novels, Ian Fleming was keen to go into a lot of detail about what Bond was wearing, smoking or drinking at the time.And that's great, because it gives us a go-to outfit to keep us looking sharp.Here's what Ian Fleming says about Bond's get-up:
…he favours dark blue suits, described variously as tropical or light weight worsted, silk or Sea Island cotton shirts with a black knitted tie, and black casual shoes or moccasins are mentioned by Fleming on a number of occasions too because, he tells us, 007 dislikes tying shoe laces.
In a letter to
Playboy
, he went into a little more detail:
a two-button single-breasted dark blue tropical worsted suit.
No handkerchief in the breast pocket.
A black leather belt
A white sleeveless Sea Island cotton shirt (This is our only sticking point. We prefer long sleeves, rolled up if necessary.)
Black, square toed casual shoes
A thin black knitted silk tie with no pin;
Dark blue socks
A Rolex Oyster Perpetual. (These come in at a cool £4,150 nowadays, so feel free to go with a knock-off or your go-to wristwatch.)
Now, if there's a better description of a timeless classic of an outfit, we're yet to read it.
Get the look: buy a black knitted tie
If a black knitted tie isn't already part of your wardrobe, what are you waiting for?Do you not want to look like an international super spy?!Right. That's what we thought.
Here's one we picked out, just for you,
Mr Bond.