9 Menswear Instagram accounts that will up your fashion game
Posted by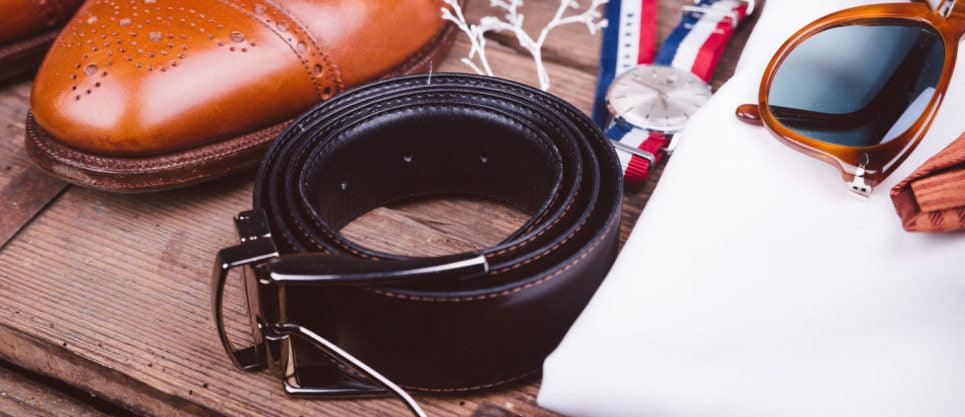 When it comes to discovering the latest trends or looking for something new to wear, it can be hard to work out where to start. Obviously, there's GQ and maybe a few fashion blogs, but what if you don't want to read an article? What if you just want a daily dose of menswear to glance over on the train as you sip your morning coffee? These 9 menswear Instagram accounts are a great place to start for inspiration from everything to eye-catching watches to stylist suits, and everything in between.
When it comes to menswear Instagram accounts, you won't go wrong by following Phil Cohen. Not only do you get to see a great #OOTD (outfit of the day, for those not down with the kids) but he puts links to all of the products in the description, should any catch your eye. What's also great about this account is the fact that his focus is on stylish, everyday outfits that you can throw together. If you're a fan of denim (and of blue and white combinations) then this is the account for you.
If you're looking for a few menswear Instagram accounts that'll cover your every fashion need – Men with Class and Men with Street Style have got you covered. The Swedish-based company MenWith run both accounts, and display everything from classic tailoring and smart-casual combinations on @menwithclass to great everyday streetwear on @menwithstreetstyle. Be prepared for lots of suit and leather jacket envy.
Before you follow this account, it's important to come to terms with the fact that – no matter what you do – you'll never be half as cool as Nick Wooster. At 56, Nick's perfected the biker-rockstar-gent combination, pulling together leather jackets, overcoats, tailored suits and sleeve tattoos into an effortless personal style that you'll immediately want to emulate. (Handily, he maintains a website that lists where he got all of his clothes, if you'd like to give it a go.)
Aaron Wester is a fashion blogger and adviser, and his Instagram is full of easy to copy everyday styles – from chinos and a t-shirt to jeans and a jacket (as well as the occasional suit). But the best thing about Aaron's Instagram isn't the fact that his stylish outfits are basic, minimal and easy to copy, but that – because the feed follows his life – you'll find outfits great for every occasion, from weddings and work dos to festivals and beach holidays.
Brian is the Visual Manager at @unionmadegoods, and it shows - his taste is almost impeccable. From leather jackets to floral patterns, trainers to suede boots, Brian nails every outfit he puts together. And – if the outfits aren't to your taste – then the fine selection of watches, sunglasses and accessories definitely will be.
7. Adam Gallagher (@iamgalla)
A little bit like @themodernotter, this menswear Instagram account is a bit more about the lifestyle and a little less about the fashion. In addition to the enviable pictures of great food, awesome scenery and a life spent travelling around the world, Adam throws in lots of pictures of his outfits – a combination of great tailoring and always-smart everyday outfits.
Shameless plug alert! Seriously though, if you don't already follow us on Instagram, do it now! We promise we won't fill your feed with lots of self-promotion. Instead, we like to post a range of everything – from great outfits that we like to our customers looking dapper. Plus, it's a great place to stay up to date with the latest FT news, including our trips to the races and – of course – our latest products.
If you've been keeping up with our latest blog posts, you'll have noticed that we love a good picture of a dog in a tie. And this menswear Instagram takes it to a whole new level. Menswear Dog, as the name suggests, is an account full of photos of a Shiba Inu wearing clothes – which, in itself, is brilliant. However, as the self-proclaimed title Best Dressed Dog in the World would suggest, the clothes themselves are great too – everything from smart casual to wedding appropriate. After a quick glance over this account, you'll give a whole new meaning to 'looking the dogs...'