The Good the Bad and the Ugly: 5 Best and Worst Men's Summer Trends 2016
Posted by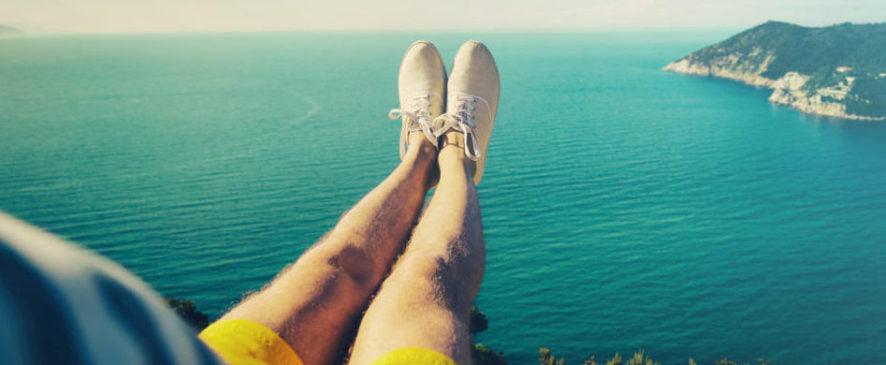 Way-oo, way-oo – wah, wah, wah.
Or something like that. (We were going for this, in case you're wondering):
Summer is finally here. And so that you can make the most of it while it lasts, we thought we'd keep you up to date with the latest summer trends and must-have fashion items we've seen cropping up so far.
However, as with all fashion, some of the trends for 2016 are – how shall we put this – a little dubious. Let's just say, you probably wouldn't wear them to the pub to meet your mates. That's why we've decided to break them down into three categories...
The Good.
These trends are the Clint Eastwoods of 2016. Cool, manly and timeless. These are the trends that look just as good this year as they will next. And the chances of getting stick from your mates for wearing it is fairly slim.
The Bad.
These trends are the Lee van Cleefs of summer trends. They're like the bad alternative to the Clint Eastwood trends. They'll either make you look stupid, or get you lots of looks - and not in a good way.
The Ugly.
No surprise here, these trends are the Eli Wallach's of 2016 fashion – they're better left, forgotten about, in a dusty hole in the middle of nowhere. Avoid these ones at all costs, unless you're on a catwalk. Even then, we'd still say no.
Ok, that's quite enough forced Spaghetti Western jokes now, let's get to the fashion.

The Good:
1. Bomber Jackets
Another 50s-inspired fashion staple, bomber jackets are making a big comeback in 2016, making a great wardrobe investment. You could throw one over a plain t-shirt during the day and still keep it on when you're a bit more dressed up at night. Easy. Plus, they're a great way of adding a bit of colour to your outfit – navy and greens are popular this year, but suedes and even patterned jackets can add a bit of personality your outfit.
2. Espadrilles
Espadrilles have been around since the 12th Century, and were the standard footwear of the King of Aragon's army. You'd be hard pushed to find another item of footwear that has that cool a history. Even so, they're perfect for throwing on with a pair of chinos on slightly cooler days, or with a pair of shorts when the sun's out. Plus, they're comfy as hell and – because they're thinner than leather shoes or trainers – don't result in that horrendous summer feet smell.
The Bad:
1. Overalls (or dungarees, to you and me)
We don't know about you, but we reckon that dungarees are best left to Dexy's Midnight Runners and 80's fancy dress nights. Who wants the hassle of having to drop your clothing around your ankles when nature calls? Not us. We'll pass on these, thanks.
2. Short shorts
Who likes short shorts? Not us, that's for sure. A bit above the knee? Fine by us. At the bottom of your thigh? Also fine by us. Shorts that would make early-2000s Kylie jealous? Not for us, thanks. We'll leave these for the Money Supermarket adverts
The Ugly
We can hardly believe this one is real. German tourists everywhere will be going nuts, because – apparently – socks and sandals is one of 2016's summer trends. Italian fashion houses and London hipsters have been rolling this look out over the past year. We kid you not. We're almost lost for words. No. Just no.
Credits:
The Idle Man, Dune Shoes, Givenchy, Christopher Shannon, Prada, Versace, Marni